Some of Google's 2014 algorithmic changes (formulas for figuring out which pages should rank the highest on search engine results pages, or SERPs) have sent the SEO world into a spin. In this blog article, I will discuss the current state of SEO and what we might expect for the next big algorithm change, which may come out by the end of 2014. The question is, will it be a lion or a lamb?
What is Panda?
Panda is the name of one of the algorithms, or formulas, that Google uses to track certain parameters within a website. Some of these parameters are the use of key words, site structure, site function, region, PageRank or PR (a PR score of 0/10 being the worst; 10/10 the best), and freshness of content, to name a few.
Google takes these and other criteria and assigns a certain weight to each item to serve up the best and most relevant sites to users, and Google is constantly changing the weight it gives to each piece of the puzzle. So for example, if you have many high-quality backlinks pointing to your site, but your site is not well-structured, you may still do okay in the rankings for a period of time before tumbling. Then all of a sudden your rankings may go back up. If you have noticed that your site's search standings seem to be on a yo-yo diet, it is likely you are seeing the results of Google's constant criteria changes. Perhaps Google does this as a way of encouraging webmasters to take into account and apply all of the parameters of what constitutes a useful and relevant website.Google has named its latest updates Penguin, Panda, and Hummingbird. Google tweaks its search algorithm a few hundred times a year but these changes tend to be small and do not usually have a huge impact on search rankings. However, Panda did bring about big changes, and those modifications seemed to wreak havoc on websites with poor and/or duplicate content. Panda has been updated many times since its initial launch in 2011, but the last update was a big one – Panda 4.0, which rolled out in May of 2014.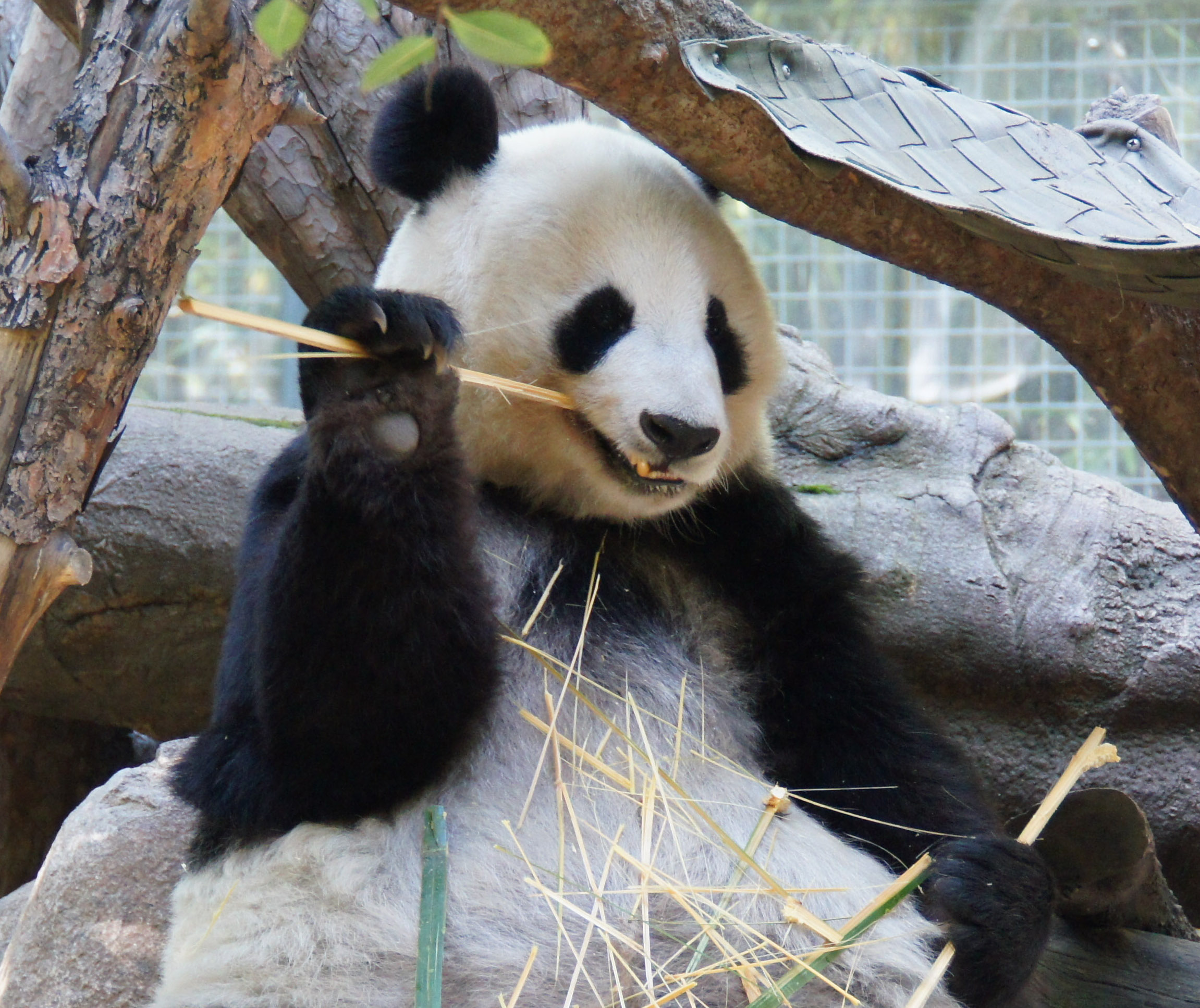 "You will be sorry if you feed me poor or duplicate content."
Unfortunately, Accelebrate's site rankings suffered with this update. In my previous article about the proper use of the canonical tag I discussed our own Accelebrate site and how we had many city pages that were quite similar to one another. One big pet peeve of Panda is duplicate content, and I believe we got hurt in the rankings for it. We have since solved that problem by diversifying our city-specific pages to make them unique and more useful to visitors. As a result, we have been rewarded in Google's rankings.
Legend has it that nobody outside of Google knows Panda's exact algorithmic recipe, but we do know it includes at least 200 different factors. We also know that Panda frowns upon:
Duplicate content and/or poor quality content
Keyword stuffing, or page optimization overkill
Too many low quality backlinks
All of this is considered 'spam,' and with Panda, Google has made it very clear that there is no replacement for quality content.
Panda was actually updated again in September 2014 with its 27th algorithm change, so we are on Panda 4.1, if you are keeping tabs. Google said that only 3-5 percent of search traffic would be affected; however, sites that improved since September were rewarded. Websites that did not improve continued to plummet in the rankings. Panda's objective seems to be to weed out sites that do not work properly or are 'spammy' in order to prevent those sites from getting to the top of the search rankings.
SEO in 2015
The days where webmasters could rise to the top of the rankings by shoving as many keywords on a page as possible or buying hundreds of low quality backlinks from a link farm are long over. I think we will continue to see things move away from these old practices: useful content is king and the buzz it generates will lead to natural, organic backlinks instead of gaining backlinks through buying or trading.
If Google keeps following its trend, it is likely to give priority to sites that provide:
Well written content: Google can detect well written, original text.
Useful information: Adding external links from your site to a relevant, trusted site is a good idea. How do you know if the site is trusted by Google? Check out its PageRank Score. See what I did there?
A steady stream of updated content: Google likes websites that genuinely add value to the dialogue within the community.
Social media sharing: Helpful, updated content will naturally draw people to share your pages via social media, especially Google+. Get people to use the Google+1 button to share your content.
Good user experiences, no matter what the device or platform: Making your site readable, accessible, and optimized for everyone with responsive web design will give your users a positive experience whether they are looking at your site on a mobile device or a computer.
Multimedia: Posting videos on YouTube may be extremely helpful as well since Google owns YouTube, especially if those videos themselves are appropriately titled and tagged.
A safe website that is not vulnerable to having data you share with it intercepted: Requiring SSL (i.e., one whose web address starts with "https" rather than "http") may be helpful.
An oldie but goodie would be to have the keyword appear in your URL. Google does not care anymore about your domain name, and although we are a training company we do not use www.accelebratetraining.com, but we have the word 'training' in our URLs. For example: /sharepoint-training is the URL for our SharePoint splash page.
Why Does Google Change Its Algorithms?
Google keeps changing how it ranks websites on SERPs so webmasters can periodically freak out and flood the forums with questions about why they have lost all ground in Google. Seriously though, Google's regular updates emphasize the need for sites to constantly grow, add fresh, relevant content, and keep up with the times (i.e., have a mobile version, add a blog, have a solid social media presence, and clean up code) in order to keep strong rankings in the SERPs. Google says that they do not acknowledge SEO, but the changes in how it ranks webpages are continuous and keep evolving, ensuring that websites will improve in order to better serve users, and that is actually a very good thing.
Author: Anne Fernandez, one of Accelebrate's SEO team members
---
Written by Anne Fernandez
---