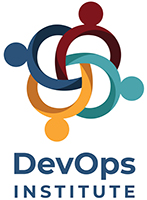 DevOps (or "development" and "operations") describes the collaboration and communication of software developers and other IT staff to build, test, and release software harmoniously and efficiently. Accelebrate's DevOps training courses include Puppet, Ansible, and Docker, which facilitate rapid stand up, configuration, and tear down of servers and the rapid deployment and redeployment of applications to those servers.
Continuous Integration/Continuous Delivery (CI/CD) is the practice of continually merging code from multiple developers and releasing the resulting software with greater frequency and speed. CI/CD training on pipeline tools such as Jenkins, Git, and Maven can help your team produce better software more quickly.
Agile software development is a set of related software development methodologies that focus on iterative and incremental development. Requirements are identified by cross-functional teams and evolve across iterations of the project, with an emphasis on responding flexibly to change. Accelebrate's line of Agile training teaches attendees from a wide range of functional roles the practices of Agile and Scrum and how to integrate those methodologies into daily development. Scrumban and Kanban approaches to Agile are taught. Courses are available for every role in Agile development, including executives, developers, business analysts, product owners, and testers.
All of our classes are hands-on, instructor-led, and can be customized to fit your team's goals and needs.