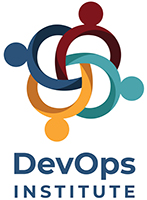 DevOps is the collaboration of software developers and other IT staff to build, test, and release software efficiently. Accelebrate's DevOps training courses teach all the skills necessary to stand up and tear down complex local, cloud, and hybrid environments and applications.
Continuous Integration/Continuous Delivery (CI/CD) is the practice of continually merging code from multiple developers and releasing the resulting software with greater frequency and speed. CI/CD training on pipeline tools such as Jenkins, Git, and Maven can help your team produce better software more quickly.
Agile software development is a set of related software development methodologies that focus on iterative and incremental development. Accelebrate's Agile training teaches attendees from a range of functional roles the practices of Agile and Scrum and how to integrate those methodologies into daily development.
All of our classes are hands-on, instructor-led, and can be customized to fit your team's goals and needs.