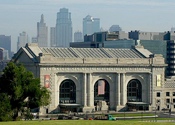 Accelebrate's on-site Go Programming training classes are taught at sites throughout the Kansas City area and other Missouri locations.
Go Programming (also called Golang) is an open-source, cloud-native programming language initially designed by developers at Google. The Go programming language provides a more natural way to solve the challenges of creating apps and is similar to C to facilitate implementation. Golang is powerful and flexible but not difficult to learn. New developers shouldn't fear! The code is clear and the syntax is tidy.
Our Go Programming training courses teach attendees how to install and set up Go, write basic Go programs, use Go's built-in data types and functions, control the flow of their programs, write concurrent programs, use Go's standard library, and more.
Learn the go programming language with our expert instructors who deliver live, instructor-led Golang training at your site or online. Our Golang course includes real-world hands-on labs and can be tailored to fit your specific goals and needs.