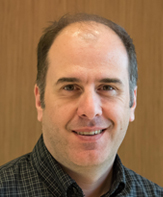 Director of Technology & Senior Instructor
Jason joined Accelebrate as a contract instructor in 2005. In 2012, he took on the additional role of Accelebrate's Directory of Technology. In that role, he is responsible for ensuring the smooth and effective running of Accelebrate's IT infrastructure and employing new technologies to support the organization's continued growth.
Specialties:
Computer software design and development

C/C++, Microsoft .NET, Apple OS X, iOS (Objective-C and Swift), and Web-related technologies
Microsoft IIS server administration and configuration

Future trends in desktop, web, and mobile development. Jason has a keen sense of which technologies are going to be hot and which will not succeed.
History, design, and current trends in programming languages
Conducting IT training in a classroom environment
Creation of IT training courseware
Computer systems security

Web application security
Cryptography
Ethical Hacking
Jason has been computer programming of one kind or another since his father purchased a TI-99/4A in 1982. He was actively working in the field during many of the seminal moments for the industry, including the introduction of Microsoft Windows, the original Macintosh, and the emergence of the World Wide Web. During the early days of Microsoft .NET, his work was featured in MSDN Magazine and he co-authored five books published by Wrox Press.
In the 1990's, Jason served eight years as a member of the United States Air Force. He was involved with humanitarian operations conducted throughout Europe and was later assigned to the Pentagon Telecommunications Center.
Away from work, Jason is a private pilot and enjoys running, biking, and mountaineering. He is also a member of Mensa and holds several industry certifications including Microsoft Certified Solution Developer (MCSD).