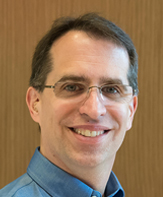 President
Steve founded Accelebrate in March 2002. He selects new courses, works with clients on the design and technical setup of their classes, manages Accelebrate's overall business, and teaches several times a year (which he loves). Since 2002, Accelebrate has grown from a startup to a $5 million/year in revenue and has taught for clients in more than 20 countries, spanning every continent except Antarctica.
Specialties:
IT training and development of technical skills, both for individuals and corporations
Assisting with the development of training programs that build genuine competency among the participants in the topics taught, not just "check the box" skills for passing a multiple-choice test
Current trends in web development and web server administration
Synchronous online training, including online training that spans national borders
Business startup, development, and management
International business (Accelebrate has delivered classes in-person and online for students in more than 20 countries)
Apache Tomcat (a Java web application server), Apache httpd (the world's most popular web server), IIS (the world's 2nd most popular web server), and JBoss (a popular Java application server)
Prior to founding Accelebrate, Steve served nearly seven years as Vice President and then President of a Washington, DC-based IT training firm.
Steve is passionate about education and ensuring that every Accelebrate student has a successful class with a knowledgeable, engaging instructor and hands-on material that is directly relevant to their real-world projects. Within the firm, Steve is one of Accelebrate's lead instructors for Apache httpd, Apache Tomcat, JBoss, and IIS.
Outside of Accelebrate, Steve enjoys spending time with his family, helping lead workouts with a local fitness boot camp, traveling, teaching English and math skills to refugee children, and reading about foreign policy and current affairs. He holds Bachelor's and Master's degrees from Stanford University.