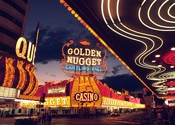 Accelebrate's on-site .NET Core training courses are taught at sites throughout the Las Vegas area and other Nevada locations.
.NET Core is Microsoft's cross-platform implementation of the .NET platform. .NET Core-based apps can be developed on Windows, macOS, or Linux using full Visual Studio, Visual Studio code, or your favorite text editor and the .NET Core Command Line Interface (CLI). .NET Core is especially well-suited for developing modern container-based applications (e.g. Docker) and micro service architectures. Accelebrate's .NET Core training classes show you how to take full advantage of this new framework while using industry best practices and patterns.
Accelebrate's private training can be delivered at your site or live online for your team of 3 or more. All courses are hands-on and taught by .NET Core experts who are also seasoned trainers. Let us work with you to customize a course for your group or collaborate with you to deliver an enterprise training program based on your goals.