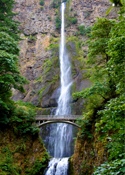 Accelebrate teaches on-site Power BI training courses at client sites throughout the Portland area and other Oregon venues.
Microsoft Power BI (Business Intelligence) is a powerful business analytics and visualization tool in Microsoft Power Platform. Business intelligence tools offered by Power BI help turn raw, sometimes unrecognizable data, into a coherent story. This allows for a seamless transition and understanding from data analytics professionals to stakeholders, colleagues, and clients. Power BI's easy-to-use interface allows beginners to experienced data analysts to connect to databases, create complex data visualizations to make data-driven, informed business decisions. With Power BI's security features, users can track and control data usage.
Accelebrate offers onsite or online Power BI training for groups of 3 or more. Whether your team wants to start reporting with Power BI basics or take their data analysis, modeling, and storytelling skills to the next level, we can deliver tailored training to fit your group's learning needs through hands-on instruction and real-life scenarios. In addition, most Power BI classes can incorporate your own data if desired.
Looking for where to start? Our Power BI Learning Paths show which courses are right for your group.