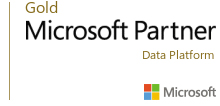 Microsoft SQL Server 2012 is the leading Windows database server platform. Introduced in March 2012, the 2012 version adds improvements to the T-SQL language (including ad-hoc query paging), failover clustering, Reporting Services, Integration Services, and Analysis Services. Analysis Services includes a new Business Intelligence Symantec Model (BISM).
Accelebrate's SQL Server 2012 training classes span a full range of SQL Server skills, including administration and performance tuning classes for administrators, specialized classes for developers and query writers, and a full range of business intelligence courses appropriate for multiple roles, including classes on SSIS, SSRS, SSAS, and MDX.
Our tutorial, SSRS 2012 Enhanced Reports, shows you how to enrich your reports with expressions and parameters that can greatly increase their utility.