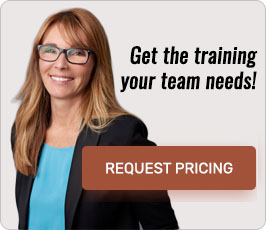 Does your team need to brush up on specific Agile topics?  Our Agile refresher workshops offer a range of options so you can choose which topics best fit the goals of your team. These half-day training sessions allow your team to target just the Agile skills they need through various interactive workshops, including Kanban, Scrum, Jira, team building, scaling Agile, and more.
All sessions are taught at your site or online and are hands-on, interactive, and taught by experienced Agile consultants who are also engaging professional Agile trainers.
In addition to these half-day seminars, we also offer a full range of Agile courses and certifications for your team.
Who needs Agile refresher training?
Teams who have fallen back on old or bad habits
New team members who need to get up to speed on Agile
Teams who took Agile training a while ago and need a review
Those who would like to reinvigorate their team's Agile mindset
Anyone who needs a virtual team building activity
Teams who want to explore new ideas without taking up days of valuable time
How does it work?
Mix and match the modules below to build a day of Agile training
Choose up to two sessions per day
Each session is independent, and students can attend one or two sessions per day
Are there any prerequisites for these sessions?
Don't worry, you don't have to have any prior experience to take these classes!
Module 1:
Agile, Scrum, Kanban (3 hours)
Does your team need a refresher the Agile mindset? In this session, participants learn how to leverage Agile frameworks such as Scrum and Kanban that outline specific lifecycles, like the 3-5-3 approach or WIP Limits, to help streamline processes and maximize impact.
Module 2:
Product Backlog, Epics, User Stories, Acceptance Criteria (4 hours)
Gain insights into the best practices of Product Backlogs creation, including how to formulate effective Epics and User Stories while ensuring they align with the stakeholders' acceptance criteria. By the end of this session, participants have a solid understanding of Product Backlogs construction and management.
Module 3:
Agile Metrics (3 hours)
Learn how to track different Agile metrics and incorporate Agile practices and KPIs that aid in decision making throughout the development cycle.
In this session, participants work with:
Sprint Burndown Charts
Burnup Charts
Velocity Charts
Predictability (Committed vs. Completed & Planned vs. Unplanned)
The Cumulative Flow Diagram (CFD)
Module 4:
Jira (4 hours)
This Jira training teaches attendees how to conquer a range of project and management tasks using Jira's handy dashboards. Participants learn how to set up and organize their work, create issues, switch between project boards, find issues assigned to them, and more.
Note: We can offer similar refresher sessions in Kanban Zone and Azure Boards.
Module 5:
Prioritization and Estimation (3 hours)
Agile estimation and prioritization best practices are essential to any development project. In this session, participants learn how to prioritize product backlogs using Moscow, multi-cell model, buy-a-feature, and more. This workshop also reviews the Fibonacci Sequence and explores the estimation techniques of Affinity Estimation and Planning Poker.
Module 6:
Facilitation (3 hours)
This Facilitation training teaches attendees the skills they need to ensure success at team meetings and introduces them to the three decision-making styles: command, consultative, and consensus. By the end of the session, participants have a solid understanding of how the facilitator's behavior directly impacts participants in a meeting.
Module 7:
Kanban (3 hours)
Agile frameworks, particularly Kanban, have become incredibly popular in recent years due to the appeal of few rules. However, Kanban is quite a nuanced framework which makes understanding Kanban's best practices essential for any team. In this Kanban workshop, participants learn how the framework can be augmented to suit specific teams of various sizes.
Module 8:
Scaling Agile (3 hours)
Scaling Agile can be a daunting task for any organization. This workshop teaches attendees how to adopt enterprise-scaled Agile and reviews the best scaling practices to ensure that your organization handles growth effectively. Participants learn which Agile frameworks are appropriate for their team, including which practices they can begin using immediately.
Module 9:
Outcomes vs. Outputs (4 hours)
This workshop teaches teams to better understand the importance of focusing on outcomes and how to avoid getting caught in the project mindset. Participants learn the differences between outcomes and outputs and how Agile based Initiatives, Epics, and Key Value Indicators (KVIs) align to meet desired objectives. Having these skills are essential for shifting towards a Product-Based Value-Driven Portfolio where success comes from delivering outcomes rather than outputs.
Attendees will:
Understand Project-Driven initiatives vs. Value Driven Initiatives
Understand Outcomes vs. Output
Define a Product Strategic Goals
Create Value-Driven Initiatives
Write and Track Key Value Indicators
Define EPICS
Write Sprint Goals that Drive Outcomes
Module 10:
The Pizza Game – Virtual Agile Team Building (4 hours)
Virtual Agile Team Building is now possible with the Pizza Game! This engaging process improvement game lets teams take on the challenge of running a Pizza shop and puts Agile to the test. Starting by reviewing the Scrum framework, teams then implement their own process for building and baking pizzas. Using self-management and collaboration skills, they are tasked with reducing waste and increasing quality. This session is a great way to fuel your team's creative problem-solving skills for amazing results!