Note: Accelebrate's ASP.NET courses are typically taught using Visual Studio on Windows, but can also be taught using VS Code (on any platform), or with the Rider IDE from JetBrains.
Free ASP.NET Webinars
What's New and Exciting in .NET 7?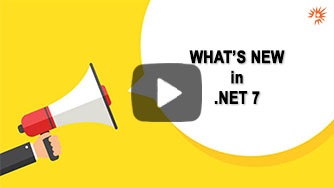 What our students are saying about our .NET training:
"Accelebrate provided valuable content for accelerating my career in ways I never would have imagined."
-Anonymous, National Indemnity Company