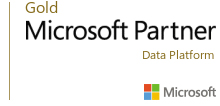 Transact-SQL (T-SQL) is the query language used to interact with Microsoft SQL Server that allows you to:
Accelebrate's in-person or online T-SQL training courses teach attendees how to retrieve and manipulate data from SQL Server, write stored procedures and functions, and successfully tune even the most complex queries. Our courses are designed for both beginners and experienced users. Whether you are new to T-SQL or you are looking to improve your skills, we have a course for you. Our instructors are experienced T-SQL professionals who are passionate about teaching and will help you understand the concepts of T-SQL and how to apply them in your work.
Our courses are hands-on, so you will learn by doing. You will work on real-world projects to help you apply the skills you learn in the course.