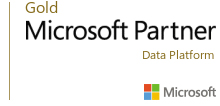 SQL Server Integration Services training (SSIS) is a component of SQL Server that facilitates data extract, transformation, and loading (ETL). SSIS can also be used to automate updates to databases and SQL server cubes. SSIS can interact with a wide range of data formats, including all major modern databases, Excel, delimited text files, fixed-width text files, and XML.
Accelebrate's SSIS training classes teach attendees how to build SSIS packages to transform their data. Our instructors enjoy tailoring each class to the specific types of ETL tasks your team is performing, and the classes can be taught using the 2008, 2012, or 2014 versions. Please contact us to discuss how we could tailor onsite training for your group. In addition, some courses are available as live, online classes for individuals.
We also offer an SSIS tutorial.