for  private training for 3 or more people at your site or online.
SharePoint Online introduced a new type of page, called a Site Page, that has a new look and feel compared to traditional Web Part and Wiki Pages. These new Site Pages are very sharp looking and can be used to share all kinds of content, from Meeting Locations to Upcoming Events to Important Document Libraries,
To create a Site Page, "Go to the Gear" and Select "Add a Page."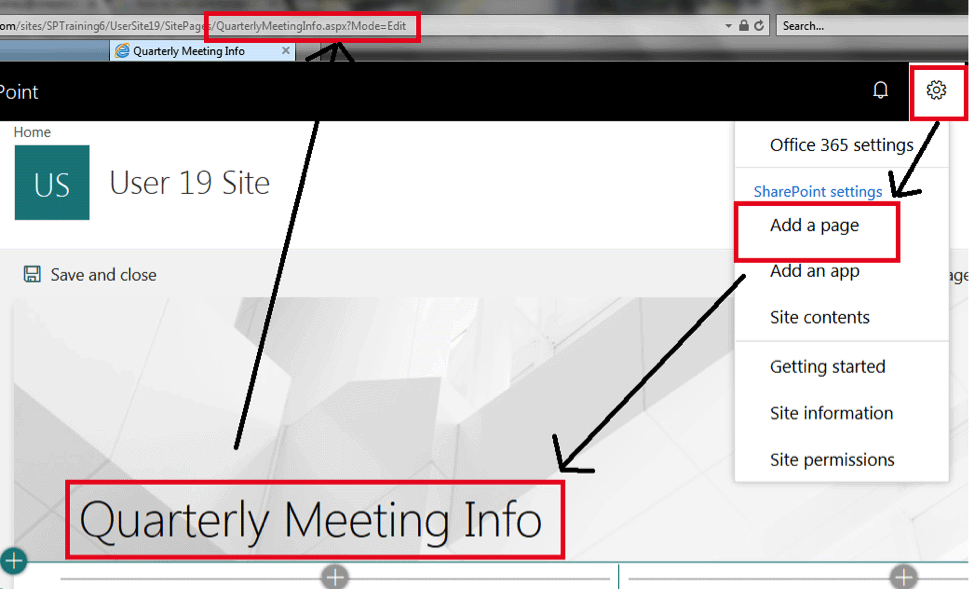 As you can see in the above picture, I've given the page a name of "Quarterly Meeting Info" and this is reflected in the URL.
Once you create the page, you can add different "Zones" to the page, similar to how you add Zones to a Web Part Page.
To add Zones, just click the green Plus "+" Symbol on the Left-Hand side of the page: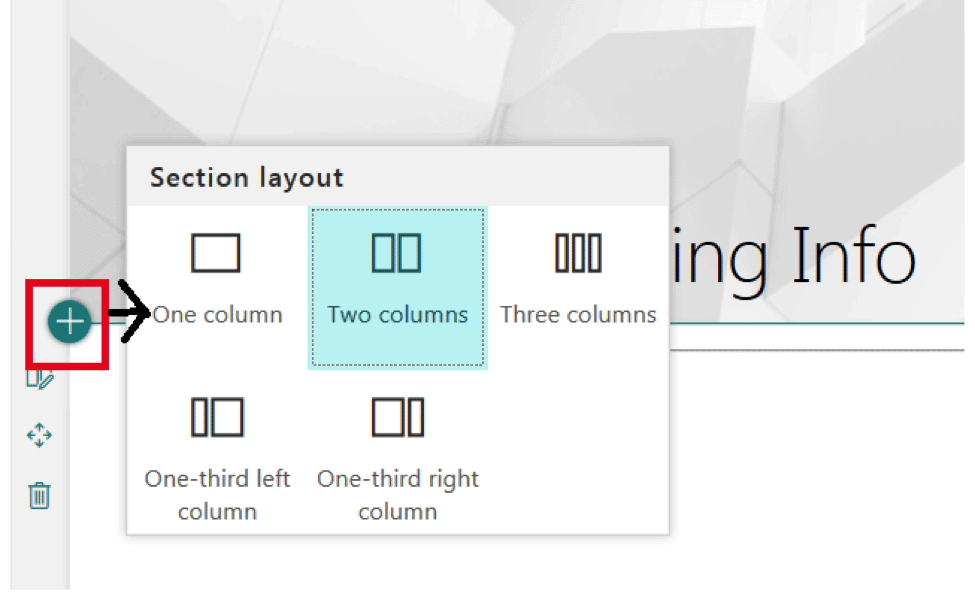 Once you've chosen how many zones you'd like in this section of the page, you can now decide what App you'd like to add to each zone. There are many choices as you can see here, including Links to other SharePoint Pages, Document Libraries, Group Calendars, and Bing Maps. Just select the App you'd like to use from the list: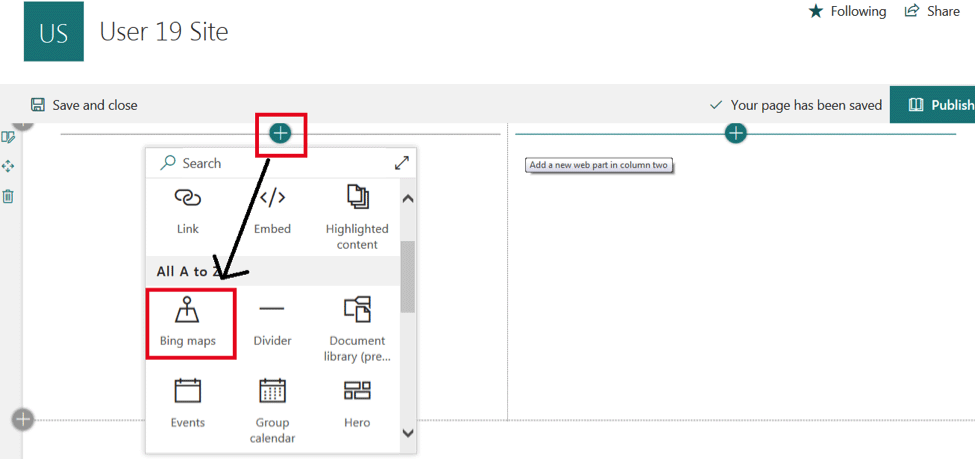 I've selected the Bing Maps App, as I want to share the location of the Quarterly Meeting with all the attendees. Here is what the Bing Map App looks like once selected: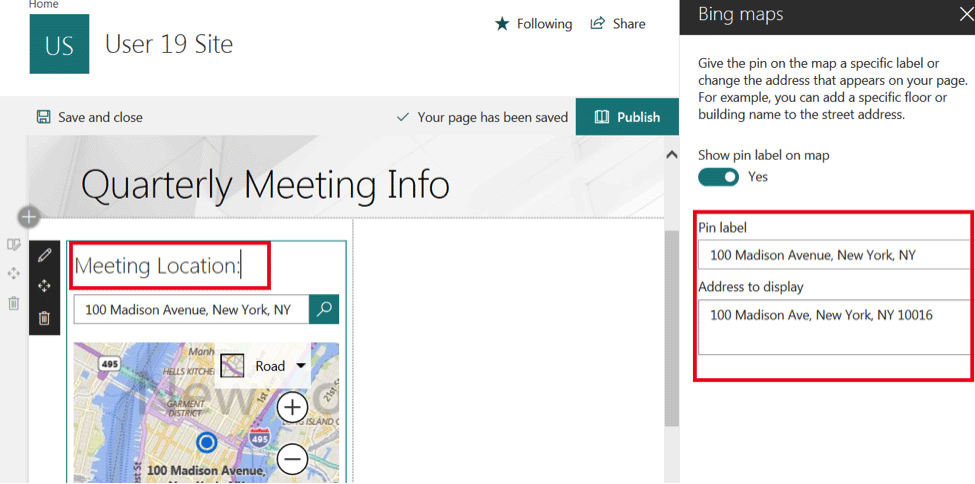 As you can see, I can customize the Title of the App and change the Pin Label and Address to Display properties.
When I click on the green Plus Sign (+) to the Right of the Bing Map, there are many other options I have for the 2nd zone: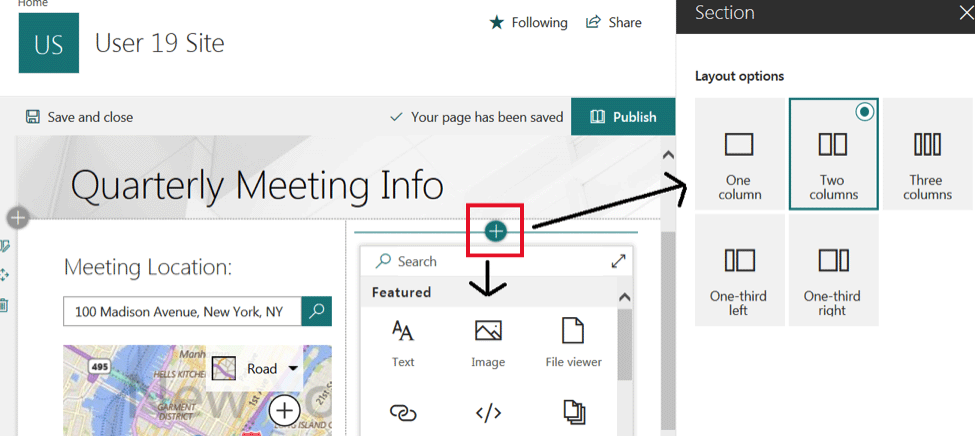 I chose the Document Library App, as you can see here: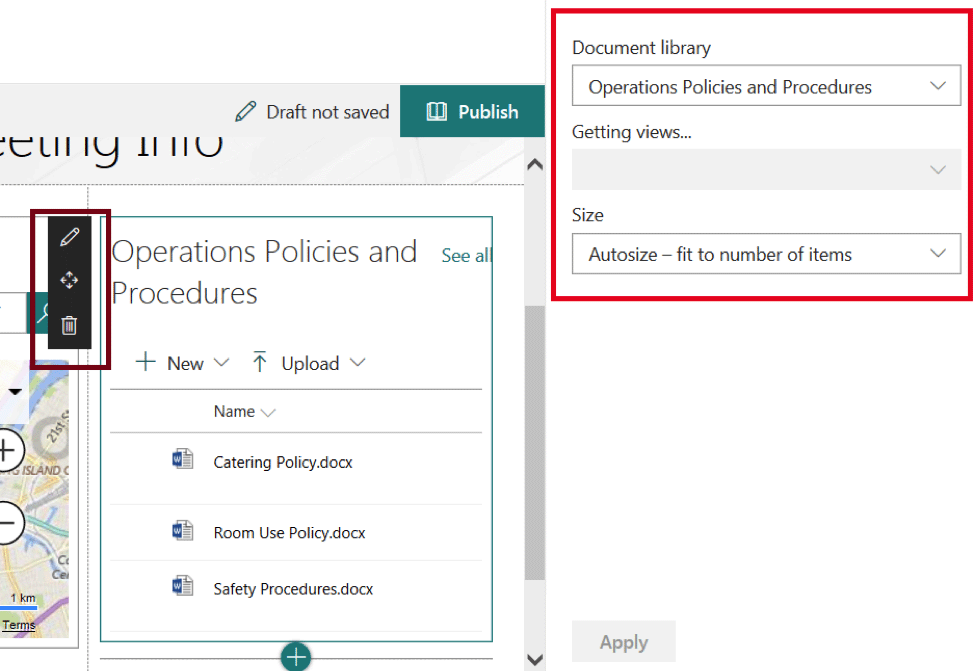 Notice how you can choose which Document Library you'd like to display along with its Size on the page. You can also Edit, Resize, and Delete the App using options on the left-hand side.
Once you are happy with how your page looks and that you have the appropriate content on the page, you are ready to publish the page. Your page will not be visible to anyone except you until you Publish.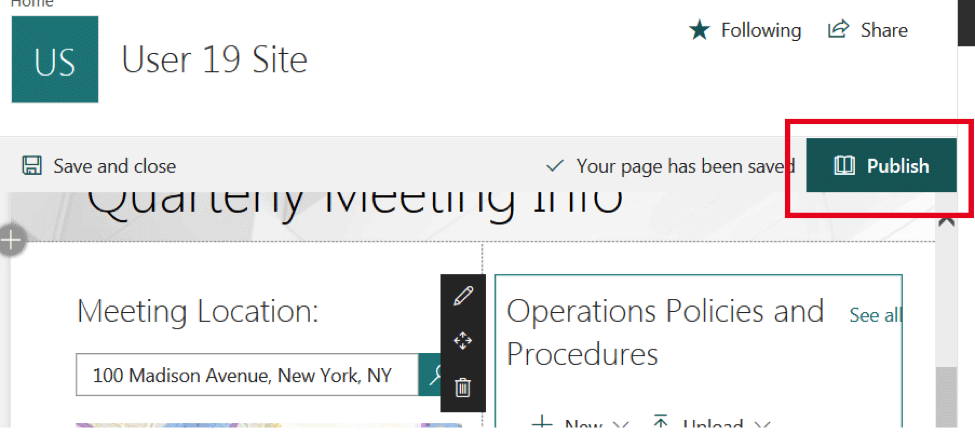 Once you have published your page, you will get the following Dialog Box to share your Page with your team:

If you click "Add Page to Navigation," here is what you will see in the Quick Launch for the Site:

Now your team members know exactly where to go to get all the information they will need for your Quarterly Meeting.