What is referral traffic?
What's the difference between User acquisition and Traffic acquisition?
Traffic acquisition reports overall sessions by all users, while User acquisition reports only first-time users.
Referral traffic is website traffic that comes from other websites. When someone clicks on a link to your website on another website, it is considered a referral visit. Referral traffic is an important metric because it can help you understand what content is resonating with your audience and which websites are sending you the most visitors. Luckily, we can find this information in Google Analytics 4 (GA4). Analyzing referral traffic and other topics can be incorporated into Accelebrate's customized GA4 courses.
Where can I find referral traffic in GA4?
In the GA4 dashboard, go to Reports → Acquisition → Traffic acquisition or User acquisition.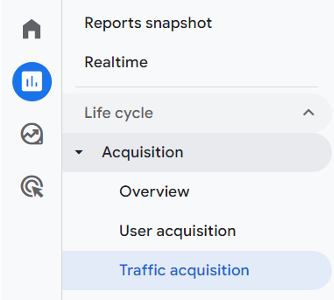 Scroll down to the table, and you will see the information for Referral traffic. If you don't see it right away on the first screen, you can increase the rows per page (top right) or search for it in the search field (top left), by typing in "referral."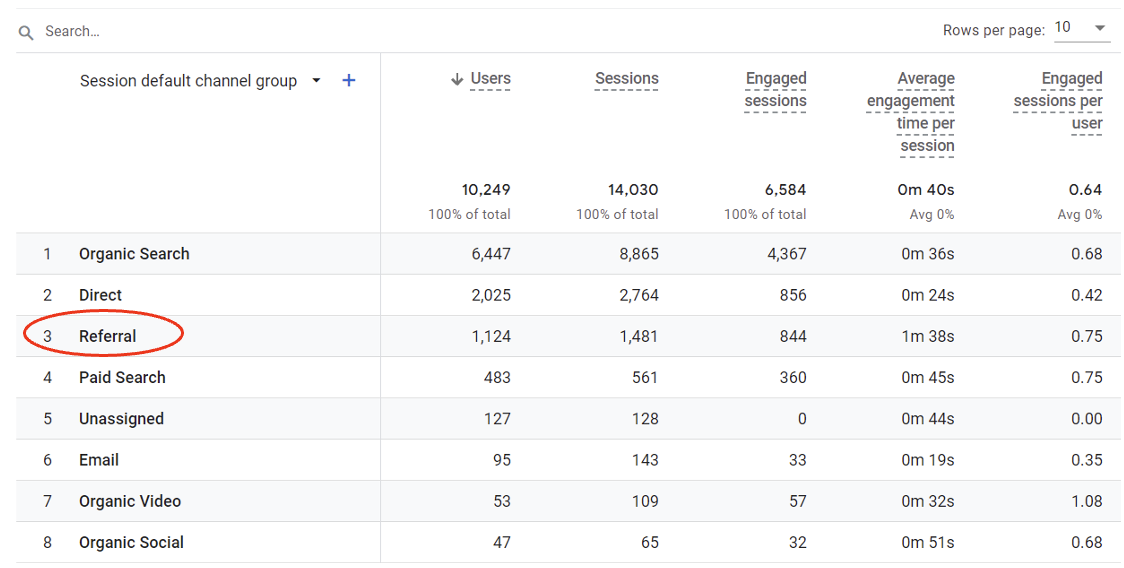 This is a good starting point for understanding your referral traffic stats. But what if you want to know which websites are sending you visitors?
Where is my referral traffic coming from?
Go up to the top left (under Search) to "Session default channel group," click the down arrow, and choose "Session source/Medium."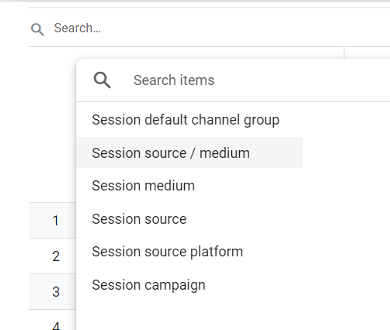 In the table, you will now see the source and medium of all the default channel groups, including the website (source) and referral (medium). For example, you may see the source/medium as:
Google/Organic
Newsletter/Email
YouTube/Referral
However, the Session source/medium column will not be grouped by referrals. To filter for just the referral source, go to Search and type in Referral. Now you will see only the traffic from referrals.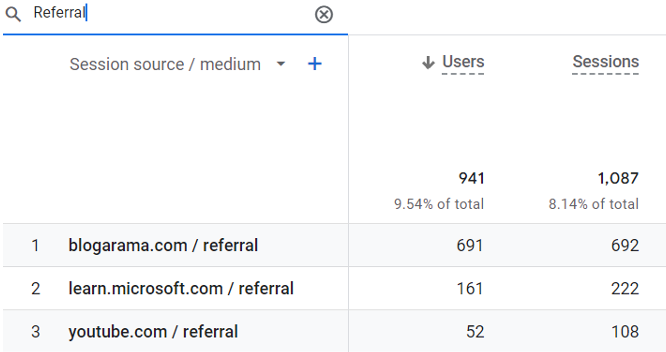 What are my top landing pages for referral traffic?
We can also see the pages on our site that are receiving referral traffic. Keep "Referral" in the search bar and click the blue + next to Session source/medium. Choose "Page/screen" then "Landing page + query string."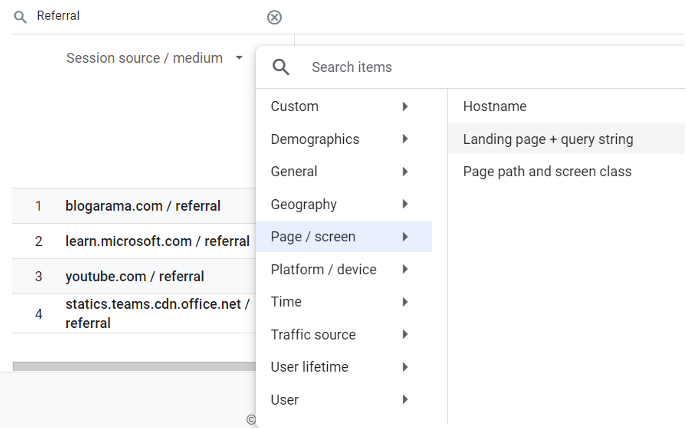 Et voilà! We can now see the referring link and which pages received the referring link traffic.

If you want to filter by source, just type the referring host in the search bar.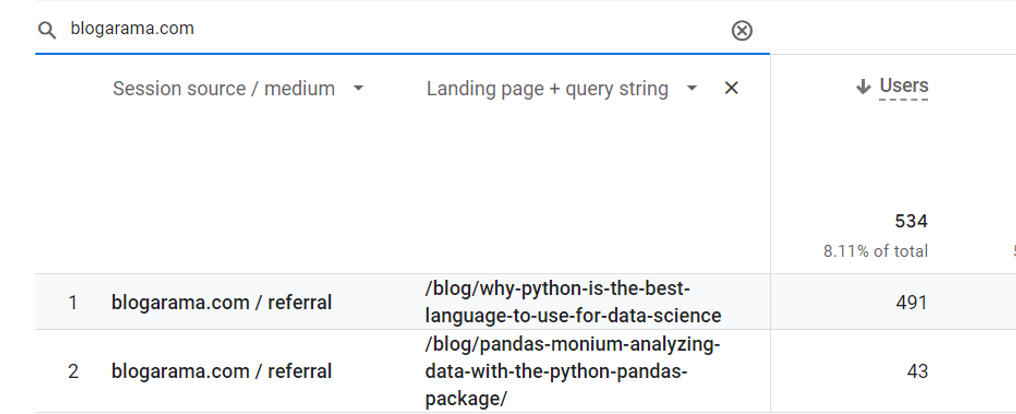 Conclusion
Referrals can be a valuable source of traffic if you use the data to your advantage. Knowing where your referral traffic is coming from (and which pages they are linking to) allows you to improve those landing pages, which can lead to increased traffic and engagement.
For example, do the pages have a clear call to action (CTA) telling users what to do next? Maybe you want them to sign up for a demo or make a purchase. Make that easy. You can also add internal links to keep them on your site and engaged.
Additionally, you can identify which websites link to your content most often and create more content on those topics. Remember, if people are linking to your content, it is because they like what you have created and it provides value to them or their audience.
Google Analytics 4 Training
Looking for live, private GA4 training for your team? Accelebrate offers customized, hands-on GA4 classes delivered at your site or online. Contact us for information and a quote.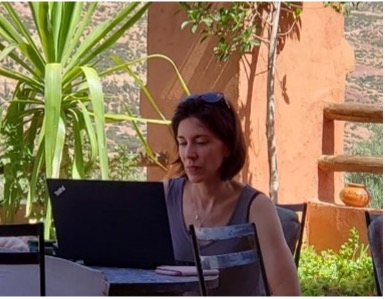 Written by Anne Fernandez
Director of Digital Marketing
Accelebrate / Exit Certified / Web Age Solutions powered by Axcel Learning