for  private training for 3 or more people at your site or online.
How do you effectively use SharePoint Online Permissions to secure your Sites, Document Libraries, Lists, and Documents? Each SharePoint Online Tenant has one or more Site Collections. Each Site Collection has a Top-Level Site (just like if you have a stamp collection, you've got to have at least one stamp). You will most likely also have one or more SubSites. Be sure to document your Site Collection. One option is Visio: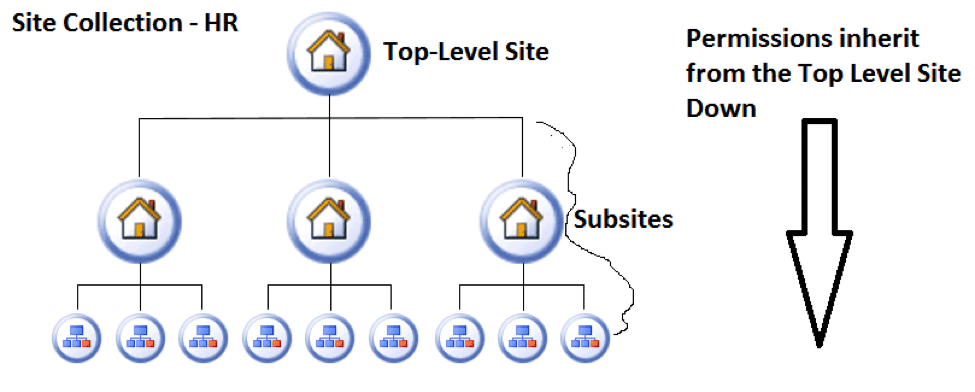 Remember these three rules of permissions in SharePoint:
Permissions are inherited from the Top-Level Site down in each Site Collection.
Permissions are cumulative.
SharePoint uses "Security Filtering" so users only access the Sites, Lists, Libraries, and Documents for which they have permissions.
That means that if you have "Edit" permissions in the Top-Level site, then you inherit "Edit" permissions to every Subsite, List, and Library in that Site Collection. You can break permissions at any level in the Site Collection, but keeping up with all the places you have broken permissions can end up being very difficult.
The Best Practice for SharePoint Permissions is to only break permission inheritance when absolutely necessary and at the highest level in the hierarchy that you can without giving too many permissions.
To see what permissions are currently set for a site, "Go To the Gear" (as I always say!) in the Top Right Hand corner of a SharePoint Online site and click on Site Settings: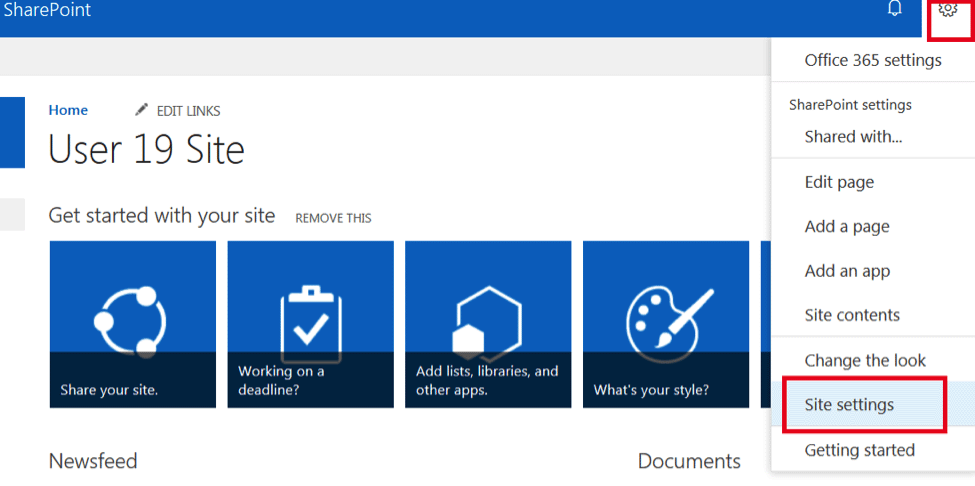 Once you are in Site Settings, go to Site Permissions: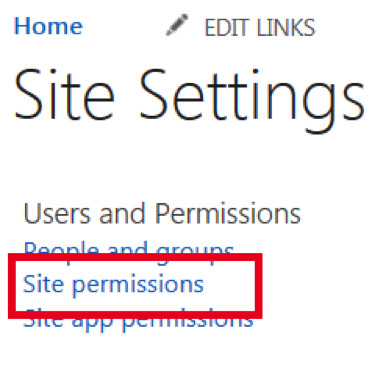 Once you are in Site Permissions, you can see what Users and Groups have permissions on this site. By default, every Site inherits permissions from the Top-Level Site and every List and Library inherits permissions from the Site where the List or Library resides.
This is what the permissions of a Document Library look like when a Document Library is inheriting permissions from its parent (the Site):

As you can see from the above picture, you can check current permissions of a user (you must have permissions to do so), and you can either:
Manage Parent (which will bring you to permissions for the Site)
Stop Inheriting Permissions
Once you Click "Stop Inheriting Permissions", you will get this dialog box:

And once you click "OK", your Document Library will now have unique permissions. Once you break inheritance, you can then Grant permissions to users or groups: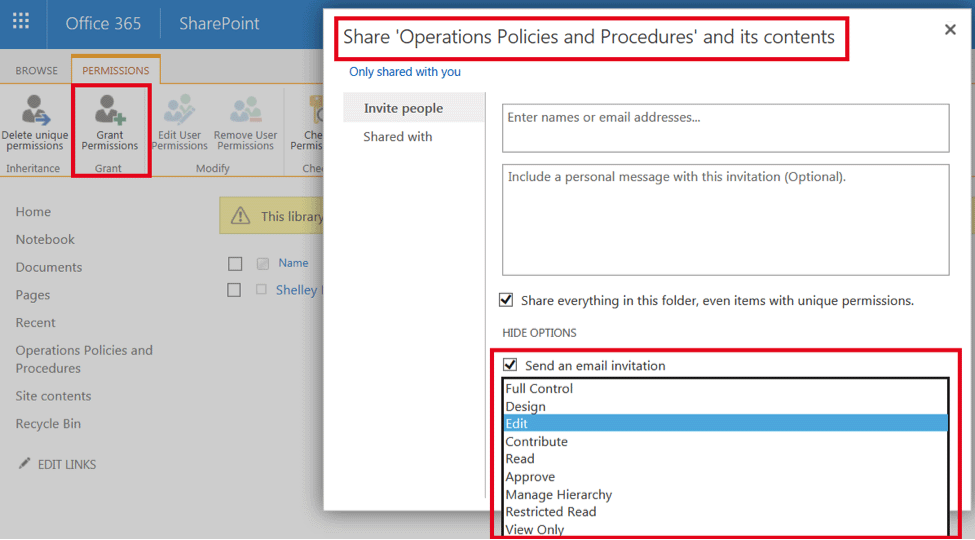 **Be very careful here, as the default permission level assigned is "Edit," and this permission level allows a person or group to not only Create and Edit existing documents, but also to Delete documents. If you break inheritance on any document library, list, or site, you can always revert to inheriting from the parent by clicking "Delete Unique Permissions":

In conclusion, although it is possible to break Permission Inheritance at the Site, Library, or List levels in SharePoint, be careful! Keeping up with all the Sites, Lists, and Libraries you have broken inheritance on can be a nightmare to manage. Be sure to document all Users, Groups, and Permissions in each Site Collection.