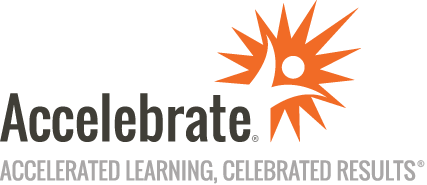 Explore the Possiblities of
Robotic Process Automation (RPA)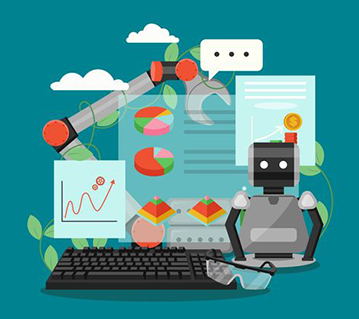 Many organizations are using RPA to automate manual processes including:
managing data
invoicing clients
handling payroll
fielding support requests
and more
RPA software platforms like Blue Prism and UiPath help organizations automate their everyday business processes, thus reducing the hours their staff must grind through manual, routine work. Utilizing this software minimizes errors, reduces costs, and accelerates response times. With RPA, you can manage your toughest business challenges and allow your staff concentrate on providing excellent customer service and growing the business.
We are pleased to announce our new line of RPA training courses, taught by instructors with years of experience implementing projects for clients worldwide. Our trainers bring this experience to the classroom to dramatically shorten your learning curve and prepare you for success on your RPA projects. Classes can be delivered online or on-site and tailored to your specific needs.
RPA Training

The Blue Prism platform has been helping organizations achieve their automation goals for nearly 20 years. Learn to use the Blue Prism platform to automate complex, end-to-end business processes.
Learn to harness the UiPath platform's artificial intelligence, process mining, machine learning, and analytics technologies to automate complex processes from end to end.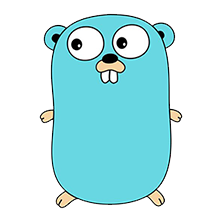 Go Training
Go Training - https://www.accelebrate.com/go-programming-training
Go (also called "Golang") is an open-source programming language initially designed by developers at Google. Go is powerful and flexible, yet syntactically fairly simple. Attendees learn the fundamentals and advanced concepts of Go, gaining skills they can immediately use in their projects.

Open Enrollment for Individuals
In addition to privately teaching our full course catalog for teams of 3 or more, we are pleased to offer select classes as live, online training for individuals.
Get more information and see our full schedule.

New Courses
ASP.NET Core with Orchard Core CMS

IT Leadership
Microsoft
We can customize any course to meet your team's needs.

Looking for a complete list of ALL our NEW classes? Click here!
Upcoming FREE Webinars
Join us for Webinar Wednesday!
Introduction to Vue for React and Angular Developers
Wed, Jun 24, 2020, 1:00 PM - 2:00 PM EDT
This webinar presents an overview of the Vue.js framework, including its most innovative features and tools.

Building Microservices with Go and Docker
Wed, Jul 22, 2020, 1:00 PM - 2:00 PM EDT
Using a tutorial-based approach, this webinar teaches participants how to build a modern, containerized microservice using Docker and the Go programming language.

Introduction to Windows Autopilot: Mastering No Touch Deployment
Wed, Jul 29, 2020, 1:00 PM - 2:00 PM EDT
This webinar presents an in-depth look at how to effectively deploy and manage Windows Autopilot to achieve seamless, no touch deployment of a Windows OS image.

SAP BusinessObjects Web Intelligence: Layering Reports and Charts
Wed, Aug 5, 2020, 1:00 PM - 2:00 PM
Michael Ward demonstrates how to build a customized drop-down selection window in Web Intelligence using input controls and local variables. Attendees also learn how to add a marquee feature and use other formatting features.

---
If you're interested in these or any other courses, send an
email to [email protected], complete our contact form, or
call us at 877 849 1850 (US/Canada) or +1 678 648 3113 (outside US/Canada).
Newsletter :: Want to find out about our latest class offerings? Subscribe to this newsletter (if you didn't receive this newsletter in your inbox already).

Webinar Recordings :: Get the latest technology talks and demonstrations free from our trainers! Check out our past webinar recordings.

Social Media :: Find us on Facebook, follow us on Twitter, connect with us on LinkedIn.