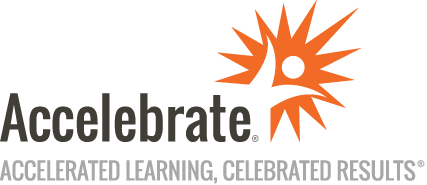 Run Client-side C# Code with Blazor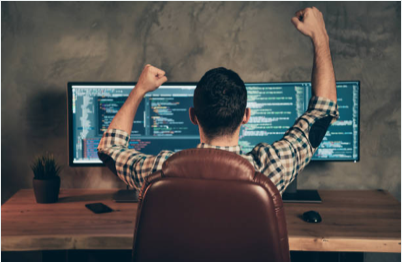 Blazor is a framework from Microsoft for building high-performance client-side web user interfaces with .NET. Until recently, JavaScript has been the only option for executing code within a browser but the advent of WebAssembly has led to a wider variety of options. With Blazor, Microsoft provides a version of the .NET runtime that allows you to write your client-side code in C# and take full advantage of the .NET Framework within the browser.
Blazor WebAssembly Training
More new courses:
Microsoft Training
Microsoft 365
Microsoft Azure
Microsoft Power Automate and PowerApps
Git Training
Git is the leading software version control system. It is distributed, free, and appropriate for development projects in almost any language.
Security Training
Unreliable or erroneous coding practices can leave your organization's critical systems vulnerable to security breaches and exploitation. Developers must understand how to implement secure coding best practices and take pre-emptive steps to eliminate vulnerabilities from software before deployment.
Salesforce Training
Salesforce® is the industry standard for customer relationship management (CRM) across a wide range of organizations globally. Companies rely on Salesforce to streamline and integrate marketing, sales, and customer support.
Open Enrollment for Individuals
In addition to privately teaching our full course catalog for teams of 3 or more, we are pleased to offer select classes as live, online training for individuals
We can customize any course to meet your team's needs.

Looking for a complete list of ALL our NEW classes? Click here!
Join us for Webinar Wednesday!
The Rise of the UX Design Engineer
Wed, Sept 23 @ 1:00 PM - 2:00 PM EDT
Introduction to the Git Workflow
Wed, Oct 7, 2020 1:00 PM - 2:00 PM EDT
Check out our additional upcoming webinars and view past webinars.
If you're interested in these or any other courses, send an
email to [email protected], complete our contact form, or
call us at 877 849 1850 (US/Canada) or +1 678 648 3113 (outside US/Canada).
Newsletter :: Want to find out about our latest class offerings? Subscribe to this newsletter (if you didn't receive this newsletter in your inbox already).

Webinar Recordings :: Get the latest technology talks and demonstrations free from our trainers! Check out our past webinar recordings.

Social Media :: Find us on Facebook, follow us on Twitter, connect with us on LinkedIn.