to our newsletter and get the latest delivered to your inbox.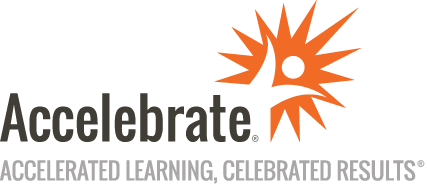 Is Agile right for your team?
How to Get Started with Agile Marketing
5 key things to consider to set you up for success
"Agile marketing can help marketers focus on the most valuable work, get work in the hands of buyers and prospects faster, eliminate wasteful process overhead, and create teams that are empowered and not overworked." [Read more...]
We've just added new classes that focus on using Agile principles to design the
optimal user experience (UX) for everyone using your software.


Learn how to apply Agile to marketing initiatives and focus on customer-centric campaigns. Participants may earn ICP-Marketing (ICP-MKG) Certified Professional accreditation upon successful completion of the class. [Learn more...]


A must-have class for any new or seasoned project manager transitioning to Agile. Get an in-depth understanding of the full Agile Development Lifecycle and learn how to lead teams through product planning and design to build the best possible software user experience (UX). [Learn more...]


Let go of the "project" mindset, where everything has to be fit into a project structure, which is not Agile. Transition to a "product" mindset, where testing every idea before implementation is part of the culture, and software isn't just delivered and forgotten about. [Learn more...]


Think like your users! This course teaches attendees how to pinpoint the mindsets and needs of the audience for whom they are creating software. You will learn how to identify innovative solutions by starting with quick, low-fidelity experiments and gradually increasing their sophistication. [Learn more...]
Whether you're thinking about transitioning to Agile or
have been doing it that way for years,
we have courses to take your team to the next level!
Accelebrate's expert instructors deliver onsite or online Agile training for your team of 3 or more attendees. Any course can be customized to meet your goals and needs.

Check out more new technical courses!
ASP.NET Core 3
Gain the skills necessary to design and build well-architected web and service-oriented applications that conform to Microsoft's most modern framework and practices.
Jira and Confluence Training
Learn these tools for a complete platform for managing every aspect of software development.
Microservices Training
Learn the tools, architectural best practices, and CI/CD pipeline methodologies you and your team need to achieve the full benefits of transitioning your applications to MSA (Microservices Architecture).
Oracle WebLogic Training

Learn how to configure Oracle's leading Java EE application server and a wide array of related resources, deploy applications, monitor health, log errors, and build clusters for high availability.
Camtasia 2019
Learn how to create software demonstrations and simulations, and soft skills eLearning using the newest release of Camtasia.
Advanced JBoss
Get an in-depth tour of the available management tools, including how to use and script the command line interface (CLI).
Looking for a complete list of ALL our NEW classes? Click here!
Stay in the know with our webinars!
Accelebrate Client Technology Trends:
A Look Back at 2019 and Ahead to 2020
Join us January 16 when Accelebrate's President, Steve Heckler, takes you on a tour of technology trends observed among our clients in 2019 and looks ahead to 2020. Along the way, he will eagerly field your questions and welcome your input. Find out more details and register here!

Recent Webinars
.NET Core 3 Webinar - Accelebrate's Director of Technology, Jason Bell, demonstrated using Blazor Server to create a rich, interactive, client-side UI using C#.
Python Security Webinar - Our internationally-recognized secure coding expert, Erno Jeges, demonstrated potential attacks against your Python applications and how to improve your code to defend against them.
---
If you're interested in these or any other courses, send an
email to [email protected], complete our contact form, or
call us at 877 849 1850 (US/Canada) or +1 678 648 3113 (outside US/Canada).
We can customize any course to meet your team's needs.

---
Newsletter :: Want to find out about our latest class offerings? Subscribe to this newsletter (if you didn't receive this newsletter in your inbox already). Just go to www.accelebrate.com - the subscription form is on the right-hand side.

Blog :: Get insights and tutorials from Accelebrate's instructors and staff! Join the discussion threads and get feedback from our instructors. Check out our blog.

Social Media :: Find us on Facebook, follow us on Twitter, connect with us on LinkedIn.

Is your team distributed in multiple locations? Consider a private online class! Nearly one third of Accelebrate's classes are now delivered as real-time, private online classes for groups with attendees in two or more locations (even two or more countries). Using GoToTraining, audio conferencing, and extensive hands-on labs throughout the course, our instructors make these classes engaging and enjoyable for all participants. Please contact us for more information.