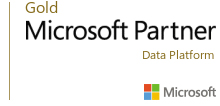 SQL Server 2014 uses a common set of tools to deploy and manage databases both on-premises and in the cloud, which makes it easier for organizations to take advantage of Microsoft's datacenters as one avenue for scaling their SQL Server environments, without having to master a new set of skills. SQL Server 2014 also takes advantage of Windows Server 2012 and 2012 R2's abilities to scale database applications in a physical and/or virtual environment.
Microsoft also introduced some significant performance enhancements in SQL Server 2014, the most substantial being In-Memory OLTP, which enables memory optimization of selected tables and stored procedures. The In-Memory OLTP engine is designed for high concurrency and uses a new optimistic concurrency control mechanism to eliminate locking delays. Another key innovation is SSD Buffer Pool Extensions, which improves performance by using solid state drives (SSDs) as a cache being DRAM and spinning media.
Accelebrate has just released the first of what will eventually be a robust set of SQL Server 2014 courses cover all aspects of SQL Server administration, development, and business intelligence.