Cloud computing has revolutionized data access and storage and has become integral to business IT infrastructures. Choosing between Microsoft's Azure SQL and SQL Server is a common dilemma. Which SQL database system is best to use? This question weighs on the minds of many database managers, administrators, and analysts.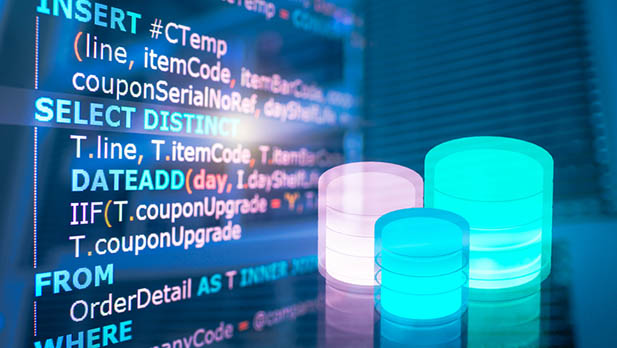 This article discusses how Azure SQL and SQL Server fit into the grand scheme of things and how they compare so you can choose the database service that's right for you.
What Is Azure SQL?
Azure SQL on the Microsoft Azure Platform is a family of managed, secure, and intelligent products that use a relational SQL Server database engine in the Azure cloud. Microsoft brought all the power of the SQL Server products together as one cloud-based suite.
Suppose you're considering moving your on-premise SQL Server databases to the Microsoft Azure cloud. In that case, you need to choose among three viable options: the Azure SQL Database, SQL Managed Instances, or SQL Server.
What Is Azure SQL Database?
Part of the Microsoft Azure Platform, Azure SQL is a cloud-based database service (PaaS) for hosting and using a relational SQL database in the Azure cloud. Thanks to its many advanced features, the Azure SQL database makes data management easy by sparing administrators any need to install hardware or software.
What Is Azure SQL Server on Azure Virtual Machines (IaaS)?
Microsoft SQL Server is a relational database management system with an array of add-on services built on SQL, a standardized programming language for database administrators (DBAs) and other IT specialists. Since 1989, it has been Microsoft's primary on-premise enterprise database platform.
Azure fully supports running any edition of SQL Server on IaaS (cloud-based virtual machine) for full compatibility with legacy on-premise SQL installs and operating system-level access.
Is Azure SQL Database the Same as SQL Server?
Although the Azure SQL database does overlap with on-premise Azure SQL server's functionality and compatibility, these two products are not identical and are intended for different purposes.
Many differentiators will influence your decision between Azure SQL and SQL Server, including performance, cost, and operational complexity. Let's break them down to see how they compare.
Azure SQL vs. SQL Server: Key Differences between Azure SQL and SQL Server
One critical choice is whether to use Azure SQL Database or SQL Server on Azure VMs. Both database systems are optimized for different database requirements, so diving into their differences is crucial for making the right decision.
What are the differences between Azure SQL and SQL Server databases?
Azure SQL vs. SQL Server Architecture & Structure

Azure SQL database can host multiple databases from various clients, meaning it is inherently software multitenant.  SQL Server databases are the only entities on the server and only hold instances from on-premise setups. This difference in approach is fundamental: Azure SQL is inherently multitenant and needs to share physical resources among all service clients.
To understand critical differences between the on-premise SQL Server and the cloud-based Azure SQL, comparing their communication architecture is also essential. For on-premise SQL Server, applications talk directly to SQL Server across the local area network (LAN) using the TDS protocol over TCP/IP or via HTTP endpoints.
With Azure SQL cloud database services, applications must explicitly call out, possibly through your own network's firewalls, and reach the Azure SQL Gateway via the Internet using only TCP/IP.



Azure SQL vs SQL Server Performance & Features

When looking into performance features, high availability is one of the major benefits of opting for Azure SQL database over SQL Server. Azure SQL Database has some additional features not available in SQL Server, such as built-in high availability, intelligence, and management.

In Azure SQL database, most of the database-level features, SQL standards, and T-SQL query processing are supported. For example, database collation and auditing, T-SQL Expression, etc. are supported, while Linked Server, SQL Agent, DB Mail, and Polybase features are not supported.

SQL Server supports all the SQL Server on-premises capabilities and you can use built-in features and functionality that requires extensive configuration (either on-premises or in an Azure virtual machine).

By default, the Azure SQL database's infrastructure provides high availability (99.995%) and is fully managed. SQL Server also offers high availability (up to 99.99%), however, managing the additional VM servers is more complex and the benefits of high availability come at a cost and additional overhead.



Azure SQL vs. SQL Server Database Size, Backup, and Restoration

There are also differences regarding the database sizes and how backup and restoration is done. Azure SQL Database size depends on the underlying service tiers and storage options (e.g., Basic, Business Critical, Hyperscale). It supports databases of up to 100 TB with the Hyperscale service tier model designed for most business workloads.

The size of the on-premise SQL Server database is similarly based on pricing tiers. SQL Server Express, the free-to-use version, has a hard database limit of 10 GB. SQL Server Standard, the paid version, allows for databases of up to 524,272 TB.

Another key Azure SQL Database built-in feature is the complete restoration and automatic database and transaction log backups. These allow users to continue their operations without any interruptions or delays and is one more advantage of using Azure SQL Database compared to using SQL Server on-premise.

SQL Server database backups are not automatic but managed using native SQL or third-party tools. On the other hand, SQL Server supports all recovery models. In Azure SQL Database, only full recovery that guarantees high availability is supported. Simple and Bulk Logged recovery models are not available.



Azure SQL Server vs. SQL Database Management & Control

As Azure SQL is a fully managed SQL Server database engine based on the latest stable Enterprise Edition of SQL Server, there is no direct control over the underlying compute server.
With SQL Server, you have complete administrative control over the database engine, from choosing when to start maintenance/patching and changing the recovery model to pausing or starting the service to customize it. On the flip side, with all this additional control comes the added responsibility of managing the virtual machine.

Thus, SQL Server allows for full control but is more complex to handle. The Azure SQL Database is a more simple, fully managed database, and thus easier to use and administer. If you want to improve the performance of Azure SQL, you can simply pay for a higher service tier.



Azure SQL Server vs. SQL Database Security and Access

Access to Azure SQL is controlled by a firewall and SQL logins. SQL Server enables you to specify Firewall rules allowing access from ranges of IP addresses and Windows Azure platform resources. When it comes to data encryption at rest, Azure SQL lacks a few of the features found in SQL Server, like Transparent Data Encryption or Extensible/External Encryption Key Management.

Azure SQL databases are a better fit for applications with standard security requirements that can use built-in Azure Security Features. SQL Server works better for applications that call for special security requirements, including specific agents at the OS level.



Azure SQL vs. SQL Server Syntax

Data definition language or DDL, a syntax used for creating and modifying database objects' structure, is another differentiator. There are a few features that the Azure SQL database does not support due to its architecture, such as the .NET Common Language Runtime (CLR), extended stored procedures, and table partitioning.



Azure SQL vs. SQL Server Cost & Pricing

When using Azure SQL, you pay-as-you-go; all services are billed hourly at a fixed rate based on your chosen service tier, with options to scale up services. You can choose between the VCore model (based on your workload needs) and DTU-based purchasing model (preconfigured bundles of computing, storage, and I/O resources).

There are no pricing tiers within the SQL Server on the Azure VM pricing model. However, you can choose different pricing options for virtual machines, managed disks, storage accounts, virtual networks, and licenses. The operational pay-per-minute costs depend on the VM size and the edition of the chosen SQL Server.
Azure SQL or SQL Server: Which One Is Right for You?
There is no one-size-fits-all approach to making the final verdict in the case of Azure SQL vs. SQL Server. Each comes with performance, cost, and operational tradeoffs, so you need to weigh the pros and cons to identify which option best fits your needs.
As a rule of thumb, Azure SQL helps reduce complexity while SQL Server increases the level of control.
Opt for Azure SQL Database if:
You're looking for fast database provisioning or a scalable and elastic database capacity.
You're building modern cloud applications that need the latest stable SQL Server features and have time constraints.
You want to reduce the cost of database ownership and management and focus more on the application.
Opt for SQL Server on an Azure VM if:
You require DTC and Polybase functionality, SQL Server Analysis Services, Reporting Services, or Integration Services.
You want complete administrative control of the operating system.
You want complete compatibility with SQL Server instance and OS-level access to install 3rd party applications/tools and extend your on-premise deployments to the cloud.

You want to make minimal changes to an existing application or quickly migrate it to the cloud.

Your application is designed for "planned database scale" (scale up).
The Bottom Line
Luckily for all IT professionals, Azure provides an array of options and flexibility, so everyone can get exactly the services they need. The information provided in this article can help you make an informed decision before diving into creating and working with your first Azure SQL Database.
Want to learn more? Interested in earning Microsoft certifications? Accelebrate is a Microsoft Learning Partner offering Azure SQL Training, SQL Server Training, and a wide variety of other Microsoft courses for your team of 3 or more attendees. Contact us to request pricing for your team or enterprise.
---
Written by Accelebrate
---