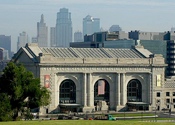 Accelebrate's on-site Blue Prism training courses are taught at sites throughout the Kansas City area and other Missouri locations.
Blue Prism RPA (Robotic Process Automation) is the perfect intelligent automation solution for streamlining business processes and increasing efficiency. This fully automated system can increase productivity and performance, allowing you to focus on other business areas. The Blue Prism RPA platform is user-friendly and easy to use, making it an excellent choice for businesses of all sizes.
Accelebrate's RPA using Blue Prism training courses teach attendees how to enhance customer experiences using the Blue Prism platform to automate processes dynamically. Students learn how to leverage its intelligent automation to empower employees to focus on their jobs.
Accelebrate's RPA instructors are all knowledgeable, practicing consultants with years of real-life Blue Prism experience implementing projects for clients worldwide. They bring this experience to the classroom to dramatically shorten your learning curve and prepare you for success on your intelligent digital workers projects. Any course can be tailored to your specific needs.