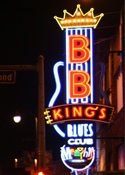 Accelebrate's on-site Jenkins training classes are taught at locations throughout the Memphis area and other Tennessee venues.
Jenkins is a popular continuous integration tool written in Java that runs on top of servlet containers such as Apache Tomcat. Some of the Software Configuration Management (SCM) tools it supports include CVS, Subversion, Git, Perforce, and Clearcase, among others. The environment is highly scriptable, supporting Apache Ant, Apache Maven, shell scripts, and Windows batch commands. Jenkins is use for:
Building/testing software projects continuously. Jenkins provides an easy-to-use continuous integration system, making it easier for developers to integrate changes to their projects and for end users to obtain a fresh build.
Monitoring executions of externally-run jobs, whether locally or remotely, including cron and procmail jobs.
Accelebrate's Jenkins training courses teach students to implement continuous integration using Maven, Jenkins, and several choices of repository managers. Any course can be customized for your team of 3 or more attendees.