Power Automate, part of Microsoft's Power Platform, is a cloud-based platform that allows you to automate tasks across your favorite apps and services. It's a low-code/no-code platform, so you don't need to be a developer to create powerful workflows.
A Power Automate workflow is a series of steps that are automatically executed when a trigger event occurs. For example, you could create a workflow that automatically sends an email when a new customer is added to your CRM system.
Workflows in Power Automate are based on triggers and actions. A trigger is an event that starts the workflow. For example, a trigger could be a new email arriving in your inbox, a file being created in a SharePoint library, or a user logging into your application. An action is a task that is performed when the workflow is triggered. For example, an action could be sending an email, creating a new file, or updating a database record.
Workflows in Power Automate can be used to automate a wide variety of tasks. Some common uses for workflows include:
Sending emails
Creating files
Updating databases
Scheduling tasks
Managing approvals
Integrating with other applications
Let Accelebrate customize Power Platform and Power Automate training for your team of 3 or more.
How do I create a workflow in Power Automate that notifies me whenever anyone uploads a file to our Team Site?

To create this type of workflow in Power Automate we need to first understand that files stored on a Team site are stored in a SharePoint site in the background.  We would need to know this to find the correct template to use in Power Automate.  Here is the step-by-step guide to accomplish this task:
Open Power Automate in the Cloud (www.powerautomate.com)


Click on Templates (left banner)


Click in the Search bar and type "sharepoint files" to see all SharePoint file templates.


Select the template titled "Send a customized email when a new file is added".




Scroll to the bottom of the page and ensure that each connection (Office 365 Users, Office 365 Outlook, and SharePoint) has a green check mark beside it.  If any of them are not checked, then click on the link to set up the connection. Once you have all the checkmarks, click Continue.




The only thing that needs to be set up for this template to work is in the first step.  It is required to fill out the Site Address and the Library Name of the Share Point site that contains the Team files.  The Folder option is not required, however in our scenario we would need to fill that in since that is the name of the Team channel that contains the files.




Once these options are filled in, click Save to save the workflow.


The workflow is now ready to go and can be found at the My flows tab.


Now whenever anyone uploads a file to my Training Team General channel, I will receive an email notifying me of the file upload!
Looking for Power Automate training? Courses include:
---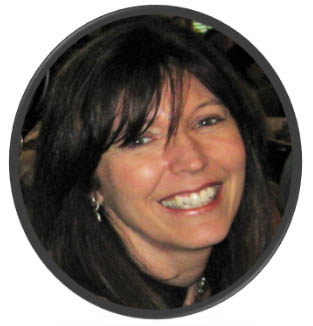 Written by Holly French, MOS Master.
For the past 30+ years, Holly has had a passion for software training, including instructor-led training, e-learning, instructional development, software development, software deployment, or just plain teaching a stranger how to use their computer.  Her true passion is to debunk traditional training methods and train in an organized, fun, personable, knowledgeable, logical, IMPACTFUL, and easy-to-understand way, incorporating the most efficient method for everyone. Each learner is different, each day is different, each software is different, but the goal is the same...More Tricks. Less Clicks.
Holly trains all levels of the Microsoft & Adobe products including Microsoft 365, SharePoint Online, Teams, Power BI, Power Automate, Planner, and more.  Holly is also a MOS (Microsoft Office Specialist) Master.