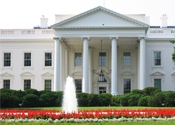 Accelebrate teaches on-site MongoDB training courses at client sites throughout the Washington area and other the District of Columbia sites.
MongoDB is a powerful and flexible open-source document database that allows teams to manage data and collaborate in the cloud. With its robust durability and scalability mechanisms, MongoDB is widely used for workloads of any size. Accelebrate offers MongoDB training courses for beginners and more advanced developers.
All of our courses are live, hands-on, and instructor-led. Request a quote for MongoDB training for your team of 3 or more attendees and our expert instructors can deliver training at your site or online. Any of our classes can be tailored to fit your specific needs.