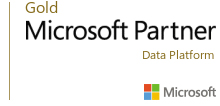 Microsoft SQL Server Analysis Services (SSAS) is Microsoft's platform for Online Analytical Processing (OLAP) and data mining, facilitating analyzing and understanding data that may be distributed across multiple tables or databases.
Accelebrate's SSAS training classes teach attendees how to setup and use Analysis Services to help understand their data, then extract the information they need using MDX (Multidimensional Expressions).
We also offer an SSAS tutorial.