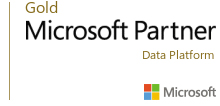 Microsoft SQL Server Reporting Services enable users to build flexible, powerful reports based on database data, SharePoint data, and other information.These reports can be published to a central server for use by a department, specific managers, or even an entire office.
Accelebrate offers SSRS training for the 2008 R2, 2012, 2014, and 2016 versions, with earlier versions taught upon request. Outlines for any of these courses can be tailored to meet your needs, and we welcome the opportunity to incorporate your data into a portion of your training. Please contact us to discuss your specific needs for training at your site. In addition, some courses are available as live, online classes for individuals.
We also offer SSRS Tutorials for SQL Server 2008 and SQL Server 2012.