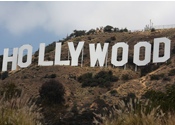 Accelebrate teaches on-site UiPath training courses at client sites throughout the Los Angeles area and other California venues.
Our RPA training (Robotics Process Automation) and process mining courses using UiPath teach attendees how to leverage the UiPath platform's artificial intelligence, process mining, machine learning, and analytics technologies to automate complex processes from end to end.
Accelebrate's UiPath trainers are all practicing UiPath consultants who have worked with clients globally to help them implement RPA and process mining. These trainers bring this expertise to the classroom to rapidly prepare your team for success on your UiPath projects. UiPath training for your team can be taught online or on-site and customized to your specific needs.