Google is not the only pay-per-click (PPC) advertising option out there, but it is the standard in search engine marketing. Considering that 3.5 billion searches are performed every day via Google and that it drives over 80 percent of Accelebrate's organic traffic, we felt AdWords would be the logical choice for Accelebrate's PPC initiative to market our IT training classes.
You have probably seen ads at the top of the page above the organic results when you have searched for something on Google.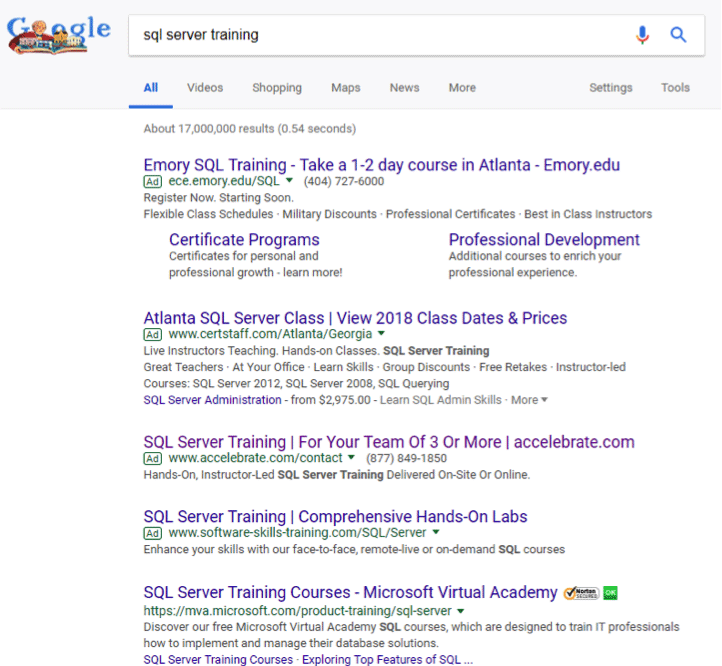 Figure 1: Search Engine Results Page with AdWords Ads
In this article, we will go over how to get up and running with AdWords by 1) creating a campaign, 2) setting up an ad with keywords, and 3) writing the ads.
Step 1. Create a New Campaign
If you are not already set up with an AdWords account, sign in to Google and go to https://adwords.google.com/home. Click the blue + sign to start a new campaign and select the first tab – "Search" – as the campaign type.
Set a goal if you wish. This can be changed later. I set up our account without a goal so I could control exactly where the daily budget would go; our goal is to get visitors to fill out our form to request a quote for training. Your goal may be to have the user download software or a white paper, or call your company, for example.
Name your campaign and click "Search Network." Choose "Include Google Search Partners" so that your ads can also show up on Google Play, Google Shopping,  Google Maps, and other sites.

Set your location and your language.
Tip: Your daily budget will be spread out over a month, so the amount you pay each day can fluctuate, but you will never spend more than your daily budget overall each month.

Fun Fact: One day when I saw that we had spent nearly twice our daily budget, I called the Google AdWords billing hotline (they have one!) to ask calmly about the "double charge" while trying not to freak out. Nailed it!
Do Your Own Bidding
Bidding is the amount you would be willing to pay for a conversion (the action you want the user to take). A conversion is also referred to as a CPA (Cost Per Acquisition).
When choosing from the Bidding dropdown, choose "Manual CPC." This allows you to control your budget for each ad in your campaign. Otherwise, AdWords makes the decision for you.

Check the Enhanced CPC box so AdWords will also give you bidding suggestions. You will still be able to manually change your bids, but AdWords will let you know the amount you would need to bid for your ad to show up at the top of the results page.
Tip: Setting the bidding to "Maximize Conversions" at the campaign level means that AdWords will use your budget as it sees fit to achieve that goal.

When I used this setting, almost the entire campaign budget automatically went into one ad that happened to be getting a lot of clicks. Unfortunately, the clicks were not leading to any meaningful conversions.

Fun Fact: When I started setting our bids manually and using the bidding suggestions, it became easy to figure out how to distribute the funds. Managing the budget myself also helped me to understand how AdWords works.
Now you have created your first campaign! Here are the basic settings for a campaign for our Business Intelligence training, for example:
Now it is time to create your ad groups for the campaign (and use keywords for each ad group).
Step 2: Create an Ad Group for Your New Campaign and Assign Keywords
Regarding the structure within AdWords, the campaign is the top level (here the campaigns are called Business Intelligence and Data Science). Then each campaign can have one or more ad groups. Each ad group has its own set of keywords. So, Campaign > Ads > Key Words.
How to Create an Ad Group:
Immediately after creating the campaign, you will be prompted to create an ad group.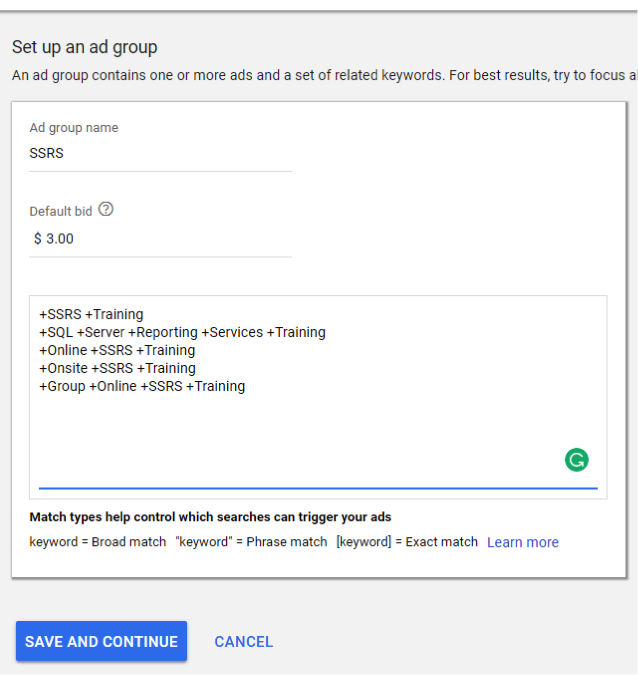 Figure 7: Text Box to Set Up an Ad Group
SSRS (SQL Server Reporting Services) is the name of my first ad in the Business Intelligence campaign. The name of the ad group should be specific and mirror your keywords.
The default bid is default maximum Cost per Click (CPC) for each keyword. This can be changed for each individual keyword later.
Every ad group will have its own set of unique keywords. Be very specific now with which keywords go in which ad group. This will help you later when you write your ads. Each key phrase is placed on a separate line.
A Note about the keywords in the large text field above: I used the broad match modifier +keyword. This means that if the user is searching on any of those words, the order does not matter, and the user can add other words as well, but the ones I have (with the "+" in front of them) HAVE to be in the search. Without the "+" sign, it would be a broad match. A broad match means that the user could type anything if one of the words was in the search.

Exact Match would use [ ], so [SSRS Training], and the user would have to type exactly that, nothing else, and order matters.
Narrow Phrase Match would use " ", so "SSRS Training," and the user would have to type in that exact phrase, but the user could also include other words, as long as that phrase was there. For example "Free SSRS Training in California" could trigger the ad to display.
Negative Keywords would use a " – " sign in front of any words you want to make sure are excluded. Let's say I added –free. If someone typed in "Free SSRS Training," our ad would not display (sensible since we are in the business of selling training, not giving it away).
This cheat-sheet on Keyword Match Types helped me a lot.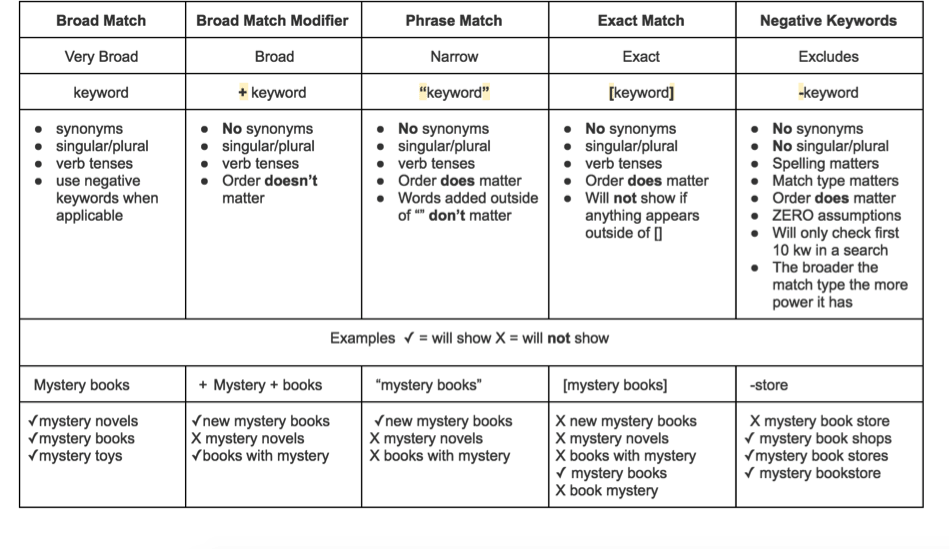 Figure 8: Keyword Match Types
Tip: For now, you should feel free to try every key phrase that you think your searchers might use to find you.

If you are giving trapeze lessons, you might try using "aerial arts classes" or "flying trapeze instruction" or "mid-life crisis."

Fun Fact: I found that having the word 'training' in the key phrase helped to target our audience and reduce costs. Using +training ensured that "training" would be part of the search term that triggered our ad. Not classes, not courses, but "training" gave us the best ROI.
How do I find Relevant Keywords?
A good resource for keyword plannng is the Google AdWords Keyword Planner feature. Using the keyword planner, I searched for ideas surrounding "SSRS Training." The results show the average monthly searches, the level of competition for each keyword, and what you might have to bid on each keyword.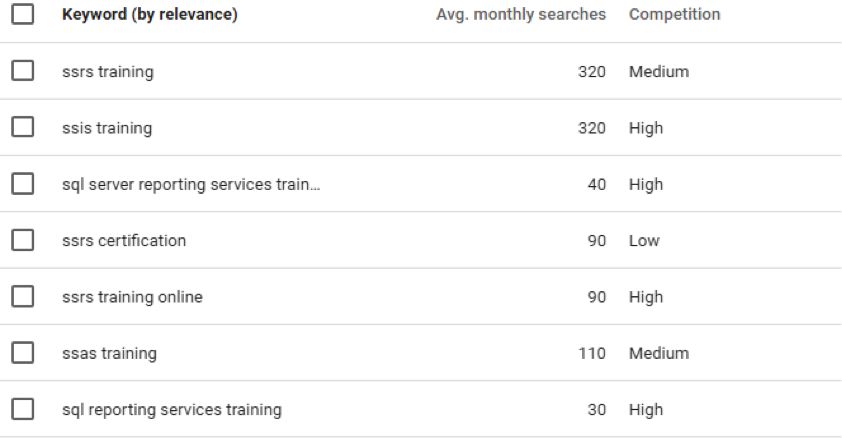 Figure 9: Google AdWords Key Word Planner
Moz also has a Keyword Explorer. In addition, Google Trends allows you to compare keyword popularity and visualize data trends over time.
In a few weeks, you should be able to gauge what keywords are working and which are not working using the data gathered and displayed in AdWords.
Step 3: Write Your Ads
So what does Pay-Per-Click mean for copywriters? In AdWords, it means you should write at least three different ads per ad group. AdWords can record which ads have the most clicks and conversions and then display the most successful ads.
It is a good idea to diversify your ads. The first ad can focus on what is in it for the customer. For example, are you able to offer 10 percent off your product? Put that in your ad.
The second ad can be details about your business, such as Online or Onsite Customized Training.
In the third ad, you can get a little creative and experiment with funny or clever copy and see if that works. However, you must follow Google's Text Ad requirements.
Here is some more information on how to write successful text ads.
Click + New AD to write your Ad copy and enter in your links. Don't worry about URL options right now.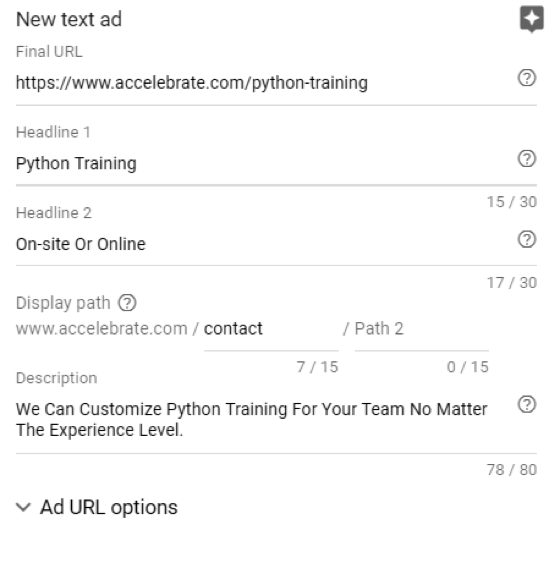 Figure 10: Box to Enter Ad Information
Tip: Final URL – the URL should contain the Headline 1 text. This is your landing page, and believe you me, it darn well better be a working link and it had better be relevant to your ad or Google is going to reject it. If that happens, you will be notified and given the chance to fix it.

Fun Fact: I had an ad rejected because I had a typo in the URL. : (   Sad Clown.
Final URL: The page where the user will go when they click your ad.
Headline 1: Write a very specific and relevant headline so users will know exactly what you are advertising.
Headline 2: Describe an important feature you want your audience to know.
Display Path: The URL text should give users a clue as to what page they will reach (or what they should do) when they click your ad.
Description: Outline your company's benefits, or why potential clients should look further.
Click + New AD at the top to create more ads for the group. It may take a few hours before they are approved by Google.
Putting It All Together
If you go back to your home screen in AdWords, you will see your campaigns in the left and you can click them to drill down to the ad groups in each campaign. From the ad groups you can see each keyword. From there you can monitor how each keyword is performing and adjust as necessary.
All Campaigns > Data Science > Python > Key Words

As you can see in the light gray middle vertical navigation bar, there are many features you can use to gather information and fine-tune your campaigns. In the next AdWords tutorial, I will go through setting up some of the more advanced features, as well as the reporting capabilities so you can track your progress.
Conclusion
Setting up a campaign, creating ad groups with unique keywords, and writing ads are the first steps to attracting customers to your URL, getting them interested, and then making the sale.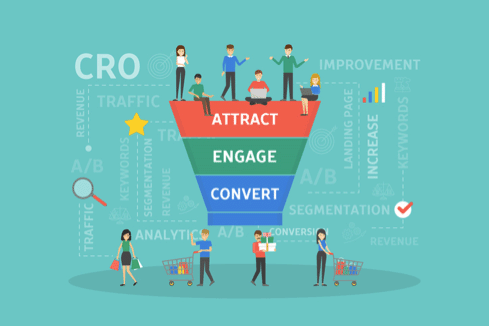 Attract potential customers by bidding on the right keywords to get your ads displayed to users who are looking for your product or service.
Engage the user with well-written, relevant ads.
Convert clicks into sales by having a relevant landing page with a clear Call to Action (CTA).
For more information on tracking conversion rates, creating appealing landing pages, and providing clear CTAs, please read one of my previous articles, Why You Should Care About Your Website's Conversion Rates.
---
Written by Anne Fernandez
---