When searching in Google, you may have noticed that not all results look exactly alike.
Sometimes you might see a prominent listing in a large box at the very top of the page with a lot more information than any of the other results, but it is not a paid ad. It could include a graphic, a list, or even a paragraph or two. You might be wondering "what did that website do to get there for free?!"
You may also have noticed that some listings on the search engine results pages (SERPs) happen to have some extra information in them, like star ratings, price, or location.
In this article, I discuss the difference between Featured Snippets and Rich Snippets and explain how Structured Data helps Google display your search engine listings. I  also discuss why all three are good for SEO.
What Are Featured Snippets?
So, I'm looking for new rollerblades. Shush, not a word, just let me have this because I bought mine in 1995 and use them to this day.
Here is the top result in Google for my 'best rollerblade brands' search: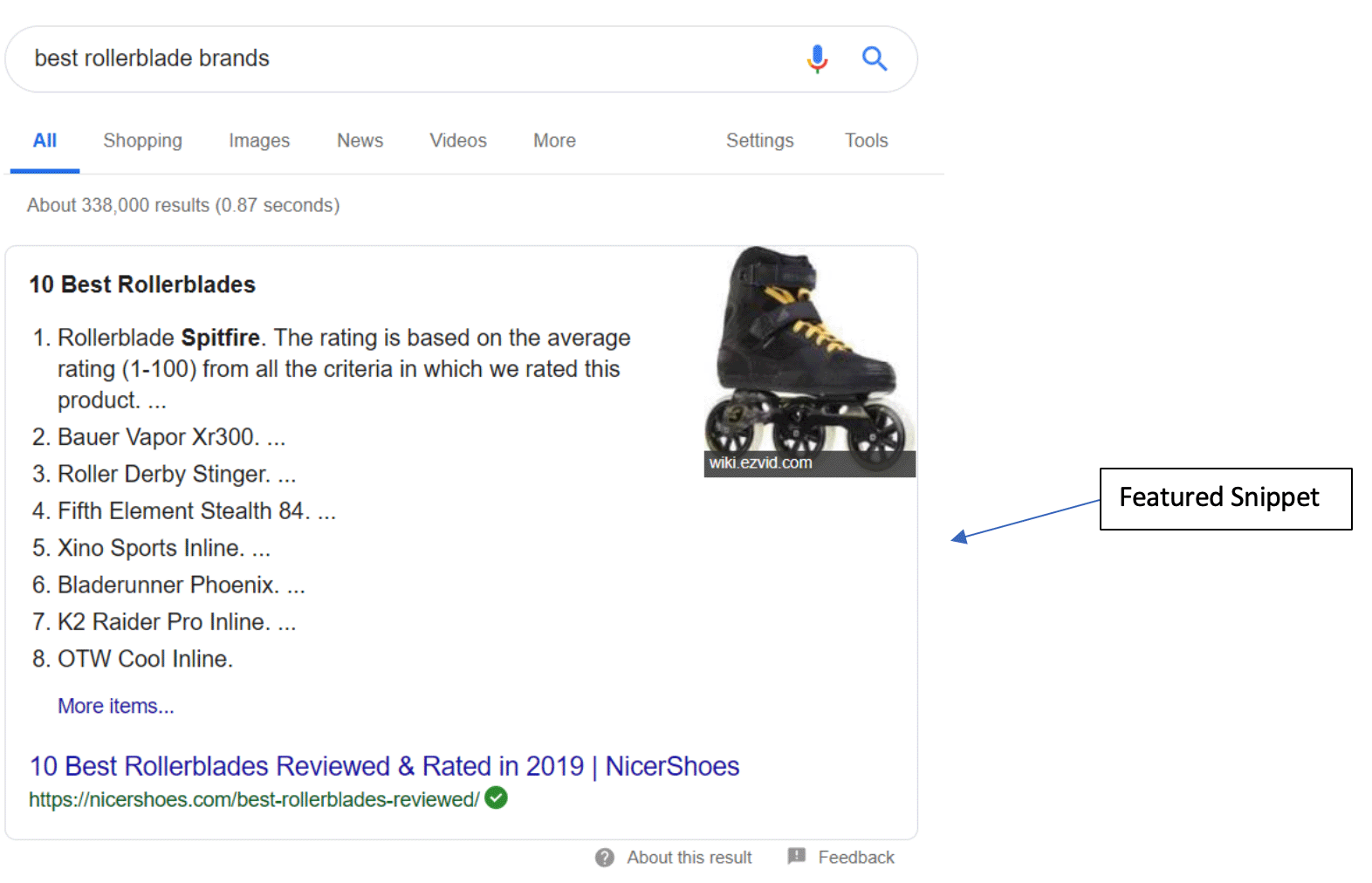 The large box on the top is a Featured Snippet that Google chose to display based on my search query. A Featured Snippet is also referred to as an "answer box," because Google aims to answer your question in a way you cannot possibly miss. If you were to scroll down that same page a bit more, you would see the other regular organic results under the Featured Snippet.

Only one Featured Snippet is shown on any given SERP. It aims to answer the user's question quickly and it is targeted primarily for that user and that search.

The CTR (click through rate) is usually extremely high for a Featured Snippet.


A YouTube video can also be a Featured Snippet. I can't wait to try this!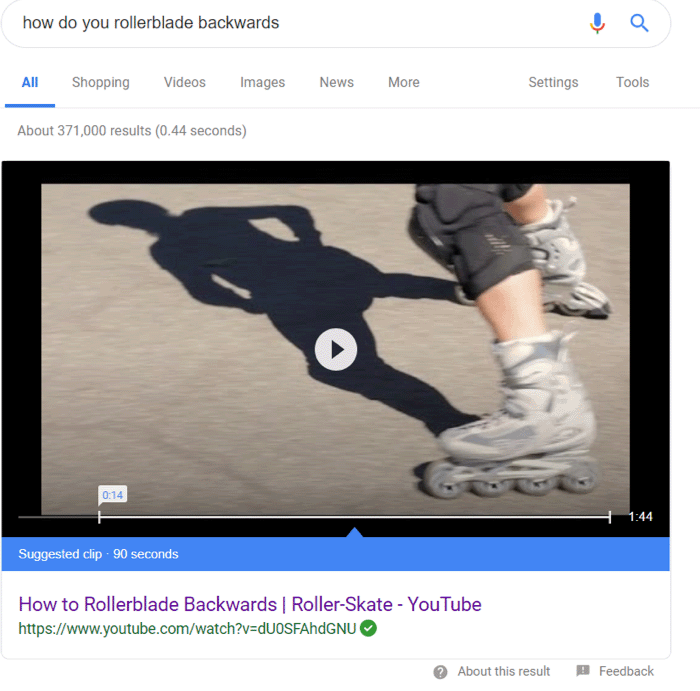 I don't mean to be hyperbolic, but if your site is chosen as the Featured Snippet in a Google search, it is SEO gold.
How Can Your Site Be Picked To Be The Featured Snippet?
So why was the nicershoes.com website chosen to be the Featured Snippet over any of the other results?  Check out the "About this result" link directly under the featured snippet on the right. When you click that, Google takes you to https://support.google.com/webmasters/answer/6229325?hl=en for an explanation, but the short version is this:
Google is looking for something in your code to quickly tell Google what the page is about so the search engine can display relevant results. If a query matches your code, your page could show up as the Featured Snippet.
The code Google is looking for is Structured Data. More on Structured Data in a bit, but first let's unpack Rich Snippets. Rich Snippets, like Featured Snippets, come from Structured Data.

What Is a Rich Snippet?
The first result below is the regular snippet, with the headline in blue, the URL in green, and text in black, as usual. A regular snippet's information comes from the page text or meta tags.
The second example is a Rich Snippet because it has a rating in it. Rich Snippets have more information than a regular snippet. A Rich Snippet for a recipe might include cook time, calories, etc.

If a result displays more detailed information, such as ratings, searchers are more likely to click on that link.
Rich Snippets come from the information contained in the Structured Data on any given page in your site; therefore, Google
only
shows Rich Snippets if you have Structured Data on your site.
What Is Structured Data?
Structured data
is the code that you put in the pages of your website that follow a set schema for search engines to parse. Search engines read the Structured Data code, determine if your content is a good match for the query, and then use it to display the results. It is not difficult to incorporate Structured Data into your website, and Google has a
Structured Data Testing Tool
to help you write well-formed code.
You can't ask Google to pick your page as a Featured Snippet. However, if you are already in the top 5 organic search results, you have great content, AND you have Structured Data on your page, you have a darn good shot.
Schemas and Code for Structured Data
Let's say for fun, not a real scenario or anything, that I tried to rollerblade backward while watching a YouTube video on how to skate backward, and now I need to learn how to clean wounds. This example might be a great  "How To" schema for Structured Data! Thank you, Mayo Clinic, and, %*$, that burns.
Here is the Featured Snippet for my wound care search: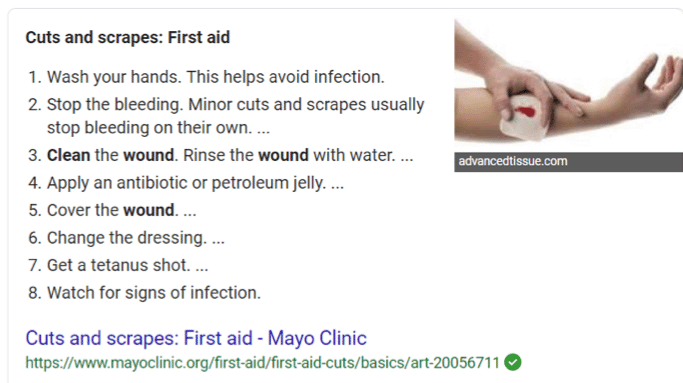 There are schemas for just about every type of category you can imagine: movies, books, products, services, recipes, events, articles, videos, etc. Please see a full list at https://schema.org/docs/schemas.html. When Accelebrate holds a webinar, we use the Event Schema for Structured Data in that webpage that would look like this: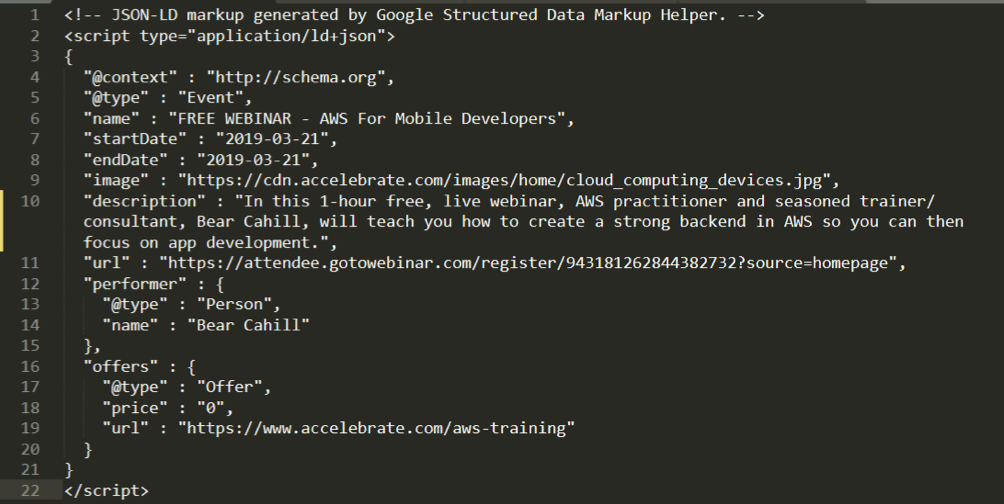 Google reads the content between the <script> tags and displays the information relevant to the user's search query. Google has been working on tailoring results to the user's request, and placing Structured Data in your webpages helps Google do just that. So in turn,  you are rewarded in search.


You actually DON'T have to have Structured Data on your page to become a Featured Snippet; however, it is a big help.

You DO already have to be in the top 5 organic results, though. You DO need Structured Data if you want to display as a Rich Snippet.
Putting It All Together:
Structured Data is the code that goes in your web pages to tell search engines what your page is about and what you want your users to know.
Google pulls out the information in your Structured Data code and displays it as a Rich Snippet in the SERPs.
A Featured Snippet is displayed in a large box before any of the other results.
You have the best chance of being a Featured Snippet if your page has Structured Data and is already in the top 5 organic results.
You can't request to be a Featured Snippet. It's all up to Google.
Wear a helmet!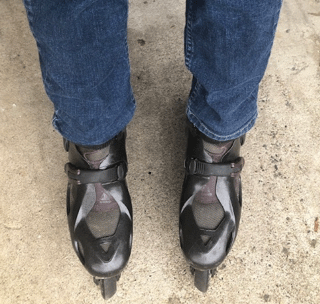 ---
Written by Anne Fernandez
---