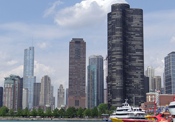 Accelebrate's on-site Git training classes are taught at locations throughout the Chicago area and other Illinois venues.
Accelebrate's Git training course teaches developers to use Git, the leading software version control system. Git is distributed, free, and appropriate for development projects in almost any language.
Accelebrate's Git courses teach students how to use Git, interface with GitHub, and install and configure Git.