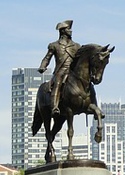 PostgreSQL Training Courses for Your Team
Elevate your team's skillset with PostgreSQL training courses from Accelebrate. PostgreSQL is an enterprise open source database management system that supports both SQL and JSON querying. It is widely used by developers, administrators, and data analysts.
PostgreSQL is backed by more than 20 years of community development and is known for being powerful and highly stable. It supports most programming languages, including Python, C#, and Java and is a popular object-relational database choice across numerous industries. PostgreSQL can also be run on major operating systems such as Linux, macOS, and Windows, as well as on cloud platforms like AWS and Azure.
PostgreSQL Training Courses in Boston
At Accelebrate, we teach live, private PostgreSQL training classes in the Boston area that are taught by expert instructors and combine the benefits of hands-on lab work, demonstrations, and lectures in order to properly build your skillset. Each of our courses can be customized for your team of three or more attendees and may be taught using Amazon Aurora.