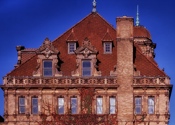 Accelebrate's on-site PostgreSQL training courses are taught at sites throughout the Richmond area and other Virginia locations.
PostgreSQL (also called Postgres) is a powerful open source database management system used by developers, administrators, and data analysts. PostgreSQL is known for being precise, reliable, and extensible, making it a popular object-relational database choice across many different industries. It also supports most popular programming languages, including Python, C#, and Java, and runs on all major operating systems, including Linux, macOS, and Windows, as well as on cloud platforms like AWS and Azure.
Accelebrate's live, private PostgreSQL training classes are taught by expert instructors and teach PostgreSQL administration and development through a mix of hands-on labs, demonstrations, and lectures. Let us customize the perfect corporate class for your team of 3 or more attendees. Any PostgreSQL class may be taught using Amazon Aurora.