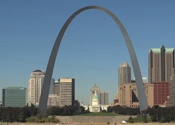 Accelebrate teaches on-site R training classes at client sites throughout the St. Louis area and other Missouri locations.
R is a powerful language for statistical computing and graphics that runs on all major modern operating systems. In recent years its popularity has grown enormously in a wide range of fields, including biostatistics, finance, sales analytics, and more. It is open-source software governed by the GNU General Public License.
Accelebrate delivers private, customized R Programming training courses to teach your group how to compute statistics and generate charts, graphs, and other data representations. Our instructors have years of intensive field experience and would enjoy tailoring your class to your team's specific needs.
Check out our 'How-To' articles for fast answers to R questions.