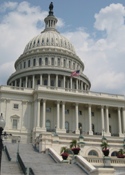 AWS Training Courses for Your Team
Learn Amazon Web Services (AWS) using the trusted on-site or online training courses at Accelebrate. This Amazon-owned cloud-based service is used for both organizations and individuals and included a combination of offerings, such as Infrastructure-as-a-Service (IaaS), Platform-as-a-Service (PaaS), and packages-software-as-a-service.
AWS also covers a variety of systems, including computing, content delivery, contact/customer management, developer tools, networking, database, storage, management, analytics, deployment, application services, and more! You can certainly benefit from an AWS course if you are an AWS Cloud Practitioner, an architect, a developer, or in operations.
As an official AWS Training Partner (ATP), AWS offers curated AWS classroom training courses taught by AWS-Authorized Instructors (AAIs). Our team of experts are here to help your team grow their skillset in AWS and provide a variety of useful curricula that can help them pass the AWS Certification exams (see AWS Certification Roadmap to get started)
AWS Training Courses in Washington, DC
At Accelebrate, we teach customized AWS training classes in-person, which allows trainers to answer any questions your team may have right away. You'll also receive instant feedback as well as work solutions delivered real-time for your group of three or more.