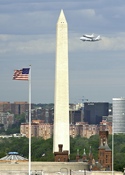 Python Training Courses for Your Team
Learn in-demand Python programming and Python for Data Science skills with Accelebrate. As one of the most popular open-source, general programming languages in the world, mastering Python is a skill employers and businesses are looking for. It used for a variety of functions, including web design, software, and data research.
Python is a popular programming language for beginners due to its versatility, however it is also used frequently among even the most advanced programmers to build websites, automate tasks, perform data analysis, create software, and more!
At Accelebrate, we're here to help you master the world of Python through learning both the basic and advanced features and how you can use it in industries such as Machine Learning (ML), Artificial Intelligence (AI), data analytics, and Natural Language Processing (NLP).
We make it easy to learn Python and other programming languages with our in-person and online training options. Simply find the course that works best for your group's schedule and start your journey to becoming a Python expert. All Python courses can be customized for your group of three or more attendees, if needed.
Python Training Courses in Washington, DC
At Accelebrate, we teach Python training classes at client sites throughout the Washington, DC area and surrounding suburbs and offer a wide array of courses to build your skillet. Each of our courses can be taught live online or at your site for programmers of all levels.