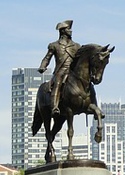 Tableau Training Courses for Your Team
Elevate your team's data visualization and data analysis skillset with Tableau training from Accelebrate. Tableau is an incredibly fast and powerful data visualization tool, as well as being a market-leading choice for modern businesses. It simplifies raw data and presents it in a more effective format, while also connecting users with data sources in order to create interactive reports, graphs, charts, and dashboards. This helps to show relationships among even the most complex data.
The best and most prominent features of Tableau include its ability to blend data, provide real-time analyses, and collaborate on data.
Through Accelebrate's comprehensive course trainings, you'll be able to step deeper into the software with advanced calculations, enhanced dashboard interactivity, and advanced analytics. Tableau is great for both beginners and experts as it doesn't require any technical or programming skills to operate.
Tableau Training Courses in Boston
At Accelebrate, we teach Tableau training classes at client sites throughout the Boston area and surrounding suburbs and offer live, private training that is designed to offer you a deep-dive into Tableau's features.