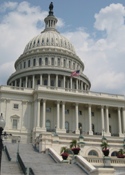 Tableau Training Courses for Your Team
Teach your team how to create insightful data visualizations with Tableau training by Accelebrate! As a market-leading choice for many modern businesses, Tableau is a powerful data visualization tool that helps to simplify raw data and present it in a more effective format. Learn how to create interactive reports, graphs, charts, and dashboards to show relationships among even the most complex data.
Tableau is used by both beginners and experienced developers and doesn't require any programming or technical skills to use. Its most prominent feature is its ability to blend data and provide real-time analyses, allowing for collaboration.
Accelebrate's comprehensive Tableau training teaches your team how to do advanced calculations, create enhanced dashboard interactivity, and perform advanced analytics.
Tableau Training Courses in Washington, DC
At Accelebrate, we teach Tableau training classes at client sites throughout the Washington, DC area and surrounding suburbs and offer live, private training that is designed to offer you a deep-dive into Tableau's features.