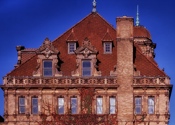 Accelebrate teaches on-site SharePoint Online training classes at client sites throughout the Richmond area and other Virginia venues.
SharePoint Online is a popular cloud-based collaboration platform that allows you to share and collaborate on documents and data with colleagues, partners, and customers anytime, anywhere. SharePoint Online makes it possible to file share within your organization, share externally, organize content with libraries and lists, collaborate via Team Sites for your specific group, and use Communication Sites in order to connect with your entire organization.
Accelebrate's SharePoint Online training courses teach attendees how to maximize their productivity with sharing and collaboration as well as the ins and outs of managing sites and site content. Business users learn how to leverage the SharePoint Online environment provided by Office 365, and developers learn how to build more complex solutions that leverage workflows, custom web parts, and other SharePoint capabilities.