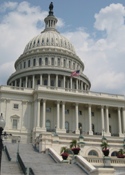 Agile Training Courses for Your Team
Ready to gain a deeper understand of Agile? With Accelebrate's team Agile training, your group can build upon their current expertise with our trainers, tools, and resources.
Agile is a project management and software development process that helps team deliver a higher profit and better value to customers using an iterative approach. Agile teams work in increments, offering smaller, more consumables alterations to clients rather than an abrupt all-at-once launch.
This method offers less stress to both project managers and clients, with changes being continually incorporated for an even flow of updates. At Accelebrate, we'll provide you with a fully-immersive hands-on Agile training experience, integrating both Agile and Scrum methodologies for daily use. Not only will this help you learn to respond to changes, but it will also help you learn Scrumban and Kanban approaches for a real-world, hands-on training.
Each of our training options (both live and online) are taught by seasoned Agile professionals with years of experience. Whether you're an executive, a developer, a business analyst, or a product owner, our team is here to provide you with customized training and certifications for your team of three or more attendees.
Agile Training Courses in Washington, DC
Get a deeper, more in-depth understanding of Agile using Accelebrate's extensive selection of training courses for the Washington, DC area. Our courses are designed to match your team's foundational skills and can be taught both online or live, for additional convenience.