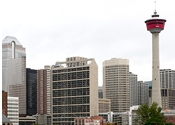 Accelebrate's on-site Agile training courses are taught at venues throughout the Calgary area and other Alberta sites.
The Agile approach to software development and project management is iterative and collaborative. Instead of one long push to deliver a final product to a client, Agile teams work in manageable increments. These increments are continuously evaluated so these teams can quickly respond to issues and change course if needed. Implementing the Agile methodology in projects results in fewer headaches for the team and a higher quality final product for the client.
Accelebrate's private Agile training and certifications can be delivered at your site or live online for your team of 3 or more. Learn Agile and Scrum and integrate those methodologies into daily development. Scrumban and Kanban approaches to Agile are taught. Courses are available for every role in Agile development, including executives, developers, business analysts, product owners, and testers. All courses incorporate real-world, hands-on labs and are taught by experienced Agile coaches and consultants who are also seasoned trainers. Let us work with you to customize a course for your group or collaborate with you to deliver an Agile Upskilling solution for your organization.
In addition, we offer hands-on, half-day Agile Refresher Sessions on specific Agile topics.