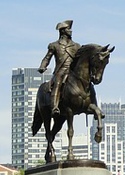 With Articulate Storyline, you never need to fear Java Script programming again. Storyline makes it super-easy to build interactive user data in a simple, quick and intuitive manner. If your IT team has never used Articulate, don't worry. As long as your team of three or more developers has basic coding skills, we can teach them everything they need to know to author first-class eLearning manuals, storyboards and slide presentations.
All that and your team never needs to leave the office. That's right -- when you hire Accelebrate, we send the classroom to your location. No more wasted trips to attend a so-so public training class. Accelebrate will craft a customized lesson plan that will teach your team all they need to know about building interactive Java-based eLearning modules. Our teaching staff comprises a host of educators who have real-life programming experience. When it comes to learning new technologies, nothing beats a hands-on teacher who is interested in providing a serious yet entertaining learning experience.
Whether your IT team needs to learn Articulate Storyboard from the ground up or if they simply need to refresh their coding skills, Accelebrate Boston Articulate Storyline Training has what it takes to get them up to speed within a short period of time.
Articulate Storyline 360, part of the Articulate 360 suite, is a powerful yet easy-to-use e-learning design tool that allows you to create compelling, custom, interactive courses. Because Storyline 360 uses responsive web technology, the courses you design will look great and work seamlessly across all devices, from a desktop computer, to a smartphone, to a tablet.
There is very little difference between Storyline 360 and Storyline 3 at a functional level; the difference is in how payment is structured. Storyline 360 is subscription-based so you will have ongoing access to all the new features and tools, whereas Storyline 3 is a one-time purchase that doesn't include future upgrades.
We are pleased to offer a 3-day Storyline 360 / Storyline 3 class for creating highly interactive training applications for web browsers and mobile devices. In addition, we offer a 4-day Storyline course that covers everything in our 3-day course, plus an additional day to introduce your team to the other tools included in the Articulate 360 suite: Rise, Replay, Peek, and Studio.