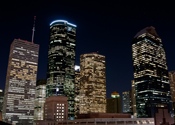 Do you want to author dynamic, self-paced, interactive learning applications that can be used on websites and mobile internet devices? An experienced Houston Articulate Storyline training coach can teach you and two of your fellow programmers everything you need to know about designing and building amazing interactive applications. With Storyline and Storyline 2, programmers can make entertaining and informative applications that feature HTML 5, Flash video, game scenarios and challenging quizzes.
Articulate Storyline is the right development tool for programmers who want power plus simplicity. Accelebrate offers made-to-order tech classes that are far more informative and more interesting than a typical public classroom. Our teachers are experienced programmers themselves and they know how to explain concepts to beginner through advanced students. Most people learn best in a privately-taught class, and that's what Accelebrate provides. We will put together a lesson plan for your approval and bring it right to your place of business in Houston. We will not only tell you how to utilize Articulate Storyline, we'll show you. Ready to schedule your classes? Contact us by calling 877.849.1850 today.
Articulate Storyline 360, part of the Articulate 360 suite, is a powerful yet easy-to-use e-learning design tool that allows you to create compelling, custom, interactive courses. Because Storyline 360 uses responsive web technology, the courses you design will look great and work seamlessly across all devices, from a desktop computer, to a smartphone, to a tablet.
There is very little difference between Storyline 360 and Storyline 3 at a functional level; the difference is in how payment is structured. Storyline 360 is subscription-based so you will have ongoing access to all the new features and tools, whereas Storyline 3 is a one-time purchase that doesn't include future upgrades.
We are pleased to offer a 3-day Storyline 360 / Storyline 3 class for creating highly interactive training applications for web browsers and mobile devices. In addition, we offer a 4-day Storyline course that covers everything in our 3-day course, plus an additional day to introduce your team to the other tools included in the Articulate 360 suite: Rise, Replay, Peek, and Studio.