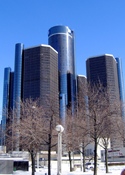 Detroit Articulate Storyline training can give your IT team the skills they need to build first-class eLearning applications and websites. The Articulate software suite consists of Studio, Storyline and Articulate Presentation. With these tools, authoring interactive eLearning and m-learning presentations is easy and intuitive.
An Accelebrate instructor can come to your site to teach a group of three or more class participants everything there is to know about Articulate authoring tools. People who have attended Accelebrate on-site classes tell us time and again that they learn best in small groups that are taught by interested -and interesting- instructors. Accelebrate teachers have plenty of real-world experience using the technologies they teach and they're always happy to answer your questions.
Once your team knows how to work with Articulate Storyline, they will be able to create interactive e-books and eLearning apps that incorporate Flash, HTML 5, quizzes, game scenarios and other exciting features. If your IT staff has basic computer skills, they will find Articulate Storyline easy to learn and fun to use. IT managers are invited to call 877.849.1850 to schedule an Accelebrate class.
Articulate Storyline 360, part of the Articulate 360 suite, is a powerful yet easy-to-use e-learning design tool that allows you to create compelling, custom, interactive courses. Because Storyline 360 uses responsive web technology, the courses you design will look great and work seamlessly across all devices, from a desktop computer, to a smartphone, to a tablet.
There is very little difference between Storyline 360 and Storyline 3 at a functional level; the difference is in how payment is structured. Storyline 360 is subscription-based so you will have ongoing access to all the new features and tools, whereas Storyline 3 is a one-time purchase that doesn't include future upgrades.
We are pleased to offer a 3-day Storyline 360 / Storyline 3 class for creating highly interactive training applications for web browsers and mobile devices. In addition, we offer a 4-day Storyline course that covers everything in our 3-day course, plus an additional day to introduce your team to the other tools included in the Articulate 360 suite: Rise, Replay, Peek, and Studio.