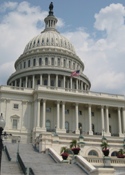 If you want to author an eLearning course that has multiple branching scenarios, Articulate Storyline is for you. With Storyline, complex branching is far easier to manage than with Adobe Flash. For writing interactive learning programs and manuals, few programming languages can beat the Articulate Storyline, Studio and Presentation software suite.
If your in-house team of programmers wants to learn Articulate authoring tools, your best bet is to call on Accelebrate. We will devise the optimal classroom course for your team participants, and tailor it to their individual skill sets. Our teachers understand all the little ins and outs of Articulate Storyline and can impart their hands-on knowledge in a far more useful manner than you will find in most standard public training courses.
At Accelebrate, we are dedicated to the continuing education of your employees. Our teachers are experienced, enthusiastic and always ready to answer questions. To know more about the ways Accelebrate can educate your information technology team, call 877.849.1850 at your earliest convenience. Let's talk about the interactive eLearning presentation you want to write and how you can make it happen with Articulate Storyline.
Articulate Storyline 360, part of the Articulate 360 suite, is a powerful yet easy-to-use e-learning design tool that allows you to create compelling, custom, interactive courses. Because Storyline 360 uses responsive web technology, the courses you design will look great and work seamlessly across all devices, from a desktop computer, to a smartphone, to a tablet.
There is very little difference between Storyline 360 and Storyline 3 at a functional level; the difference is in how payment is structured. Storyline 360 is subscription-based so you will have ongoing access to all the new features and tools, whereas Storyline 3 is a one-time purchase that doesn't include future upgrades.
We are pleased to offer a 3-day Storyline 360 / Storyline 3 class for creating highly interactive training applications for web browsers and mobile devices. In addition, we offer a 4-day Storyline course that covers everything in our 3-day course, plus an additional day to introduce your team to the other tools included in the Articulate 360 suite: Rise, Replay, Peek, and Studio.