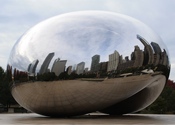 These days, a lot people use some sort of Android or iPad. If you want to build a user manual, interactive learning game, how-to guide or other sort of educational app, Articulate Storyline could be just right for you. If your IT team is currently using Adobe Captivate to write software simulations, they will find Storyline offers many of the same authoring tools, only better. With Storyline, programmers can build a remarkable range of interactive applications that your customers will actually use.
Accelebrate offers a convenient and effective way for groups of three or more to learn Articulate Storyline 1 & 2, Articulate Studio and Articulate Presenter. First, we will determine your IT team's strengths. With that information, we can devise a course that expands on their current computer skills and brings them up to speed with what many programmers consider to be the best interactive application authoring tool around.
Give us a call and tell us what new technologies your IT staff needs to learn. Tell us when you want us to send a teacher to your location. At Accelebrate, we are dedicated to the continuing education of programmers, coders and technology teams all across the nation.
Articulate Storyline 360, part of the Articulate 360 suite, is a powerful yet easy-to-use e-learning design tool that allows you to create compelling, custom, interactive courses. Because Storyline 360 uses responsive web technology, the courses you design will look great and work seamlessly across all devices, from a desktop computer, to a smartphone, to a tablet.
There is very little difference between Storyline 360 and Storyline 3 at a functional level; the difference is in how payment is structured. Storyline 360 is subscription-based so you will have ongoing access to all the new features and tools, whereas Storyline 3 is a one-time purchase that doesn't include future upgrades.
We are pleased to offer a 3-day Storyline 360 / Storyline 3 class for creating highly interactive training applications for web browsers and mobile devices. In addition, we offer a 4-day Storyline course that covers everything in our 3-day course, plus an additional day to introduce your team to the other tools included in the Articulate 360 suite: Rise, Replay, Peek, and Studio.