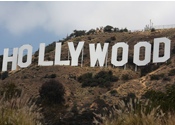 When CEO Adam Schwartz founded Articulate in 2002, his vision was to create a suite of innovative technologies that would change the world of education. That vision has been realized; today, Articulate Storyline is the #1 eLearning software on the planet.
If your programmers are not up-to-date with the software that is used to write exceptional eLearning programs and presentations, speak with a training specialist here at Accelebrate. We can compose a customized class curriculum that will teach your team of three or more individuals everything they'll need to know to build educational presentations that are elegant and effective.
Why waste employee hours and company money on public training classes that don't take into consideration the skill sets of your workers? Accelebrate teachers arrive at your site fully prepared to answer any and all questions posed by your IT team. When we bring a small classroom setting to your place of business, your employees can get up to speed with the latest software developments without leaving the office. Our teachers are friendly and they really understand the things they teach. To know more about Accelebrate's Los Angeles Articulate Storyline training classes, call 877.849.1850.
Articulate Storyline 360, part of the Articulate 360 suite, is a powerful yet easy-to-use e-learning design tool that allows you to create compelling, custom, interactive courses. Because Storyline 360 uses responsive web technology, the courses you design will look great and work seamlessly across all devices, from a desktop computer, to a smartphone, to a tablet.
There is very little difference between Storyline 360 and Storyline 3 at a functional level; the difference is in how payment is structured. Storyline 360 is subscription-based so you will have ongoing access to all the new features and tools, whereas Storyline 3 is a one-time purchase that doesn't include future upgrades.
We are pleased to offer a 3-day Storyline 360 / Storyline 3 class for creating highly interactive training applications for web browsers and mobile devices. In addition, we offer a 4-day Storyline course that covers everything in our 3-day course, plus an additional day to introduce your team to the other tools included in the Articulate 360 suite: Rise, Replay, Peek, and Studio.