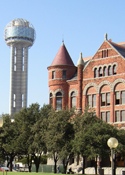 Once your IT team has completed our Dallas Articulate Storyline training, they will be able to author eLearning and m-learning presentations that are as interactive as you want them to be. With Storyline, it's easy to embed multiple PDFs into your presentation. Storyline allows for the easy embedding of a PDF player, too. If you need to write an interactive learning module, you need to know all about the Articulate suite of software programs.
The best way to accomplish that is by hiring an Accelebrate expert to come to your place of business. We'll bring a custom classroom experience anywhere that is convenient to you, provided your group consists of at least three participants. Before we send a teacher to your location, we will ask you to assess your IT team's current coding skills. That way we can construct a lesson plan that suits your requirements. Some team members may need to start at Articulate 101, whereas others may only require a refresher course.
At Accelebrate, we are all about creating the ideal learning experience for every team we teach. Studies prove time and again that people learn well in an intimate classroom environment. Eager to know more about how Accelebrate can increase your programming skills? Call 877.849.1850.
Articulate Storyline 360, part of the Articulate 360 suite, is a powerful yet easy-to-use e-learning design tool that allows you to create compelling, custom, interactive courses. Because Storyline 360 uses responsive web technology, the courses you design will look great and work seamlessly across all devices, from a desktop computer, to a smartphone, to a tablet.
There is very little difference between Storyline 360 and Storyline 3 at a functional level; the difference is in how payment is structured. Storyline 360 is subscription-based so you will have ongoing access to all the new features and tools, whereas Storyline 3 is a one-time purchase that doesn't include future upgrades.
We are pleased to offer a 3-day Storyline 360 / Storyline 3 class for creating highly interactive training applications for web browsers and mobile devices. In addition, we offer a 4-day Storyline course that covers everything in our 3-day course, plus an additional day to introduce your team to the other tools included in the Articulate 360 suite: Rise, Replay, Peek, and Studio.