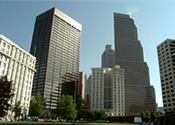 Technology companies anywhere always need to look out for ways to improve their staff members level of knowledge and expertise. However, developing an entire team's proficiency with new technology is not always easy. Often, it requires considerable costs in terms of money, staff resources, time and opportunity. Accelebrate provides firms in the Atlanta area and other locations throughout Georgia with a stimulating opportunity to see to staff members' professional development in a highly efficient way.
Spring Framework signifies an important expansion in the way that Java development is accomplished, and tech companies need to understand how to leverage these new methods to remain competitive. Many prominent companies in the Atlanta area have already taken advantage of the benefits of continued training. However, instead of relying on faceless online instruction or self-directed study, choosing Accelebrate allows companies to coordinate on-site workplace instruction from leading Spring Framework experts. These private on-site courses allow team members to improve their skills and increase their knowledge in the comfort of their own productive workplaces. This form of instruction easily allows for the expert instructors to customize their teaching methods and content to the specific needs of the clients they serve, which allows companies to take full advantage of their professional development.
Accelebrate's Spring Framework classes span Core Spring, Spring Boot, Spring Security, Spring Batch, and Spring Integration. We would be delighted to customize an onsite class for you, and clients are invited to combine topics across courses to create classes tailored to their developers' needs.
Attendees taking these courses should have substantial prior Java development experience.