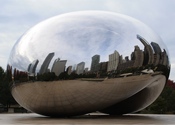 Accelebrate offers a variety of SharePoint classes, which are located conveniently in areas around Spring Framework in Chicago. Small group classes allow participants to gain hands-on experience in deploying advanced SharePoint features. Small training classes are a proven way to get team members prepare to execute their new skills right away.
The Accelebrate instructors understand the SharePoint system in intricate detail, and they are qualified teaching professionals committed to making your team perform beyond expectations. SharePoint is a flexible solution, and it has been adopted by some of the biggest names in Chicago.
Live instruction allows participants to internalize the information required by your company's next in-house project. Use the training as a refresher course when necessary to keep up with the changes in technology. Our goal is to provide convenient, flexible training in SharePoint. The content can be adapted to meet the specific needs of your project.
Our online webpage provides relevant details about the various Spring Framework training sessions available. This is where you can quickly review the details about class times, locations, prices, registration and other pertinent information. For customized training sessions, contact us today.
Accelebrate's Spring Framework classes span Core Spring, Spring Boot, Spring Security, Spring Batch, and Spring Integration. We would be delighted to customize an onsite class for you, and clients are invited to combine topics across courses to create classes tailored to their developers' needs.
Attendees taking these courses should have substantial prior Java development experience.