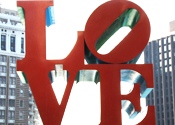 Around Philadelphia, the competition in the technology marketplace is severe. Keeping pace with the latest developments is crucial for companies and individuals who want to maintain an aggressive position in the field. For Java developers and those who work with Java-based platforms, Spring Framework is one of the most inventive developments in the industry. Falling behind in terms of knowledge and facility with new methods, technologies and strategies can have dire consequences. However, no one wants to waste resources and time on ineffective development and instruction.
To help companies and individuals maintain proficiency with the latest technology developments, such as those surrounding Spring Framework and Java, Accelebrate provides personal, on-site training for groups of at least three people. For tech companies, joint ventures and simply groups of interested, motivated individuals in the technology industry, these private, on-site classes represent one of the most efficient ways to pursue professional enrichment. Individual attention from a personal instructor is a powerful method for learning because it allows the small group classes to customize the course to the specific needs of the group. This allows for each class to provide the maximum utility to the students involved, which improves the value of professional development possible.
Accelebrate's Spring Framework classes span Core Spring, Spring Boot, Spring Security, Spring Batch, and Spring Integration. We would be delighted to customize an onsite class for you, and clients are invited to combine topics across courses to create classes tailored to their developers' needs.
Attendees taking these courses should have substantial prior Java development experience.