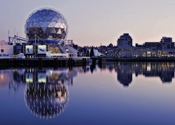 Accelebrate's on-site Spring Framework and Spring Boot training courses are taught at sites throughout the Vancouver area and other British Columbia locations.
The Spring Framework is a comprehensive, full-stack model for building Java EE applications. Spring supplies the infrastructure of enterprise applications so that developers can devote their time to their application's business logic.
Accelebrate's Spring Framework classes span Core Spring, Spring Boot, Spring Security, Spring Batch, and Spring Integration. We would be delighted to customize an onsite class for you, and clients are invited to combine topics across courses to create classes tailored to their developers' needs. In addition, some courses are available as live, online classes for individuals. See a schedule of online courses.
Attendees taking these courses should have substantial prior Java development experience.