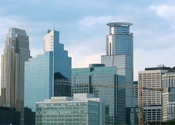 Accelebrate is the trusted source for Spring Framework training in Minneapolis. We offer a comprehensive lineup of training options, and we'll customize them to suit the unique needs of your group. Whether you'd like to hone your team's Spring Framework skills in preparation for an upcoming project or just want to increase their skill and productivity, our Minneapolis Spring Framework training should fill the bill nicely.
Consultative Spring Framework Training in Minneapolis
At Accelebrate, we don't ask clients to adjust their needs to suit our offerings. Instead, we customize our offerings to suit their needs. That's an important distinction, and it's one that makes a profound difference because it means your group receives the optimal type and level of training. Our instructors have extensive experience in the field and will come to your group. Our Spring Framework training is also available online.
Exceptional Customer Service and More
You're never on your own when you enroll your group in Spring Framework training with Accelebrate. We are proud to offer rapidly responsive customer service that ensures quality from beginning to end. We're here to help you reach your long-term educational needs. To get started, contact us today and tell us what you need!
The Spring Framework is a comprehensive, full-stack model for building Java EE applications. Spring supplies the infrastructure of enterprise applications so that developers can devote their time to their application's business logic.
Accelebrate's Spring Framework classes span Core Spring, Spring Boot, Spring Security, Spring Batch, and Spring Integration. We would be delighted to customize an onsite class for you, and clients are invited to combine topics across courses to create classes tailored to their developers' needs. In addition, some courses are available as live, online classes for individuals. See a schedule of online courses.
Attendees taking these courses should have substantial prior Java development experience.